Jana Outerbridge - Bermuda | Miss World 2011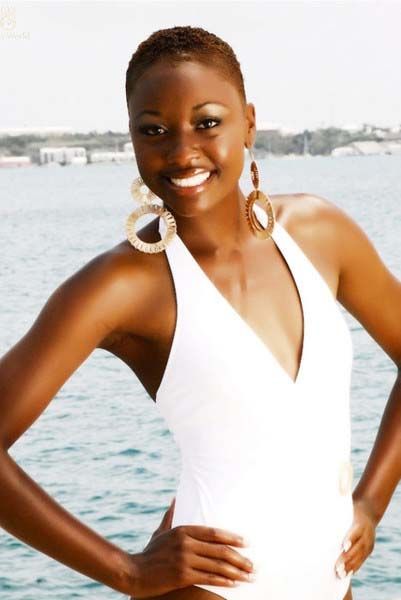 Miss World 2011
Candidates | Contestants
Profile
Miss Bermuda
Jana Lynn Outerbridge
Age: 22
Height: 1.70m
Hometown: St. George's
Language(s): English
Notes: Jana Lynn Outerbridge is the reigning Miss Bermuda 2011.
BIOGRAPHY
Jana has an undergraduate degree in Psychology. She is a keen equestrian and has taken part in several show jumping competitions. In her spare time Jana volunteers at a local riding centre.
INTERVIEW
Tell us a little something about your Country ?
Bermuda is one of the most beautiful islands in the world but what is even more beautiful is the warmth of the people. Everyone is treated like family.
Future ambitions ?
To start a program for young women focusing on education planning, life skills and volunteering.
Describe yourself
I'm intuitive, self-motivated, positive and self assured. All of these qualities I believe a leader should embody. I take life seriously but I still enjoy meeting people and having fun.
Personal Motto?
Why settle for being good when you can strive for greatness.
Favourite food ?
I love home cooked meals but my favourite is BBQ chicken cooked on the grill with macaroni and cheese with corn on the cob.
Favourite Music / Books ?
My favourite book is 'Good to Great' by Jim Collins. I enjoy all genres of music especially reggae, soca, R&B, salsa and soft rock.
Do you have any pets?
I have two horses named Morgan and Royal and I also have a gelding named Daffy.
What is the proudest moment of your life or most memorable day?
My proudest moment was graduating from University. I felt like I was graduating for my family as well.
Any other interesting facts ?
I am an equestrian who has competed in show jumping and I volunteer with a therapeutic riding centre. I studied ballet, tap, jazz, and modern dance at the Royal Academy of Dance in Bermuda.
* Back to Miss World 2011 Delegates:
Africa
|
Americas
|
Asia & Oceania
|
Caribbean
|
Europe