Nana Meriwether (Maryland) - Miss USA 2012 Contestant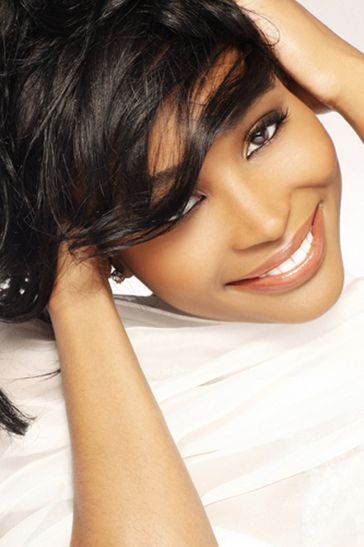 Miss USA 2012 Profile

Miss Maryland

Nana Meriwether

"The journey to the MISS USA® Competition has not only given me the opportunity to continue on with my international humanitarian work, but, I have also been able to implement skills of discipline and leadership acquired from my years as an NCAA All-American athlete and scholar."

Hometown: Potomac

Age: 26

Height: 6'0"

Bio: Nana Meriwether grew up in Maryland and attended the Sidwell Friends School, the same school that Chelsea Clinton, Al Gore Jr., the Obama daughters, and the Roosevelt and Nixon children attended.

After graduating high school, Nana attended Duke University and was a member of the women's volleyball team. Nana also made the Dean's List during her one semester at Duke. Nana transferred to the University of California, Los Angeles in 2004 and continued to play volleyball there. Upon graduation, she was a two-time NCAA All-American, a Collegiate Volleyball Update Player of the Year and a holder of three national NCAA women's volleyball records. She also led her team to an NCAA Final Four appearance in 2006. Nana played volleyball professionally in Puerto Rico and trained for the 2008 Olympics in Colorado Springs. Nana obtained a bachelor's degree in political science with a focus on international relations from UCLA. Following her undergraduate studies, Nana was admitted as a graduate student at the University of Southern California, where she studied as a post-baccalaureate pre-medical student. She is currently applying to medical schools and hopes to gain entrance by fall 2012.

Inspired by the eight years of pro bono medical and community work that her father and mother did in Southern Africa in the 1980s, Nana co-founded a 501(c)(3) international nonprofit organization called The Meriwether Foundation. The Meriwether Foundation operates in five Southern African countries and seeks to support and sustain AIDS/HIV orphanages, schools, rural clinics, and community and agricultural projects.
*
Miss USA 2012 Official Contestants