West dos Santos, Trindade & M. Vaz - Mister Brazil World 2010 Candidates
Mister Brasil Mundo 2010 Contestants
Mister Brazil World 2010 Delegates

Mr. Trindade & Matim Vaz
Name: West Gave dos Santos
Age: 27
Height: 1.75 m
Hair: brown
Eyes: green
Occupation: educator and physical model
Languages: Portuguese
Perfume: Kayak
TV: Globo Esporte

Second place in the competition Mister Espirito Santo, West Gave dos Santos secured the right to represent the Espirito Santo islands of Trindade and Martin Vaz at Mister Brazil 2010. A candidate dreams of power one days visit the islands that is, they are restricted and exclusive military: "I know the beauty of the islands and would love to have the opportunity to meet them one day to be better able to disseminate it."

Mister Trindade and Martim Vaz, West Gave dos Santos is street racer and also enjoys playing soccer. Is a fan of Xuxa, and her favorite movie is "The Princess Who's Collection." Although not relieve a good bowl of beans and rice, ensures that there is nothing more delicious than the famous stew ES. Its major goal is to follow the career of fighting for the model, perhaps one day achieve world recognition.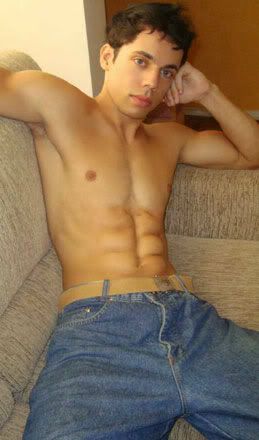 Mister Brazil World 2010 / Brasil Mundo 2010 Contestants