Isac Fioravante, Mato Grosso - Mister Brazil 2010 Candidates
Mister Brasil Mundo 2010 Contestants
Mister Brazil World 2010 Delegates

Mr. Mato Grosso
Name: Isac Fioravante
Age: 27
Height: 1.87 m
Hair: Dark Brown
Eyes: Green
Occupation: Model and Administrator
Languages: Basic English
Perfume: Paco Rabanne - One Million
TV: Fantastic

Last year's edition of the Mister Mato Grosso comes from Tangara da Serra, where he helps manage the company of parents. Isac Fioravante also works as a model in Sao Paulo. One of his goals for the near future is going to Italy, since it is of Italian descent.

Mister Mato Grosso is a fan of Roberto Carlos, and believes that Ayrton Senna remains the greatest athlete in the history of our country. Is adept at sports such as rappelling and rafting, but to keep fit, do weight training daily. With "The Pursuit of Happyness," his favorite movie, Isac Fioravante said to have learned that "if we have a dream, we must overcome obstacles and fight for it until the end."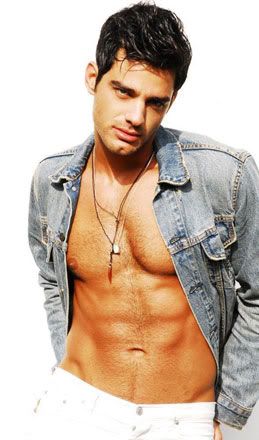 Mister Brazil World 2010 / Brasil Mundo 2010 Contestants