Guilherme Cruz, Atol das Rocas - Mister Brazil World 2010 Candidates
Mister Brasil Mundo 2010 Contestants
Mister Brazil World 2010 Delegates

Mr. Atol das Rocas
Name: Guilherme Cruz
Age: 23
Height: 1.88 m
Hair: brown
Eyes: green
Occupation: Model
Languages: Basic Spanish
Perfume: 212 Men
TV: "I, the Wife and Kids"

Atol das Rocas debut Mister Brazil model represented by Guilherme Cruz. Polo player, Guilherme has experience in pageants, having won a national contest held in Joao Pessoa, last year. When talking about her ambitions, Mister Rocas is straightforward: "I want to win many things, among them, money and fame."

Son of a teacher, Cruz is passionate about literature. In her spare time likes to "fly kites, play football or fishing. The place he most wants to know the world is Jerusalem.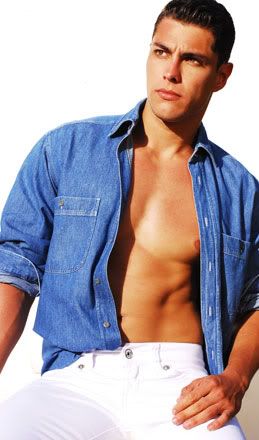 Mister Brazil World 2010 / Brasil Mundo 2010 Contestants