Sabrina Mastrangelo - Miss New York Teen USA 2012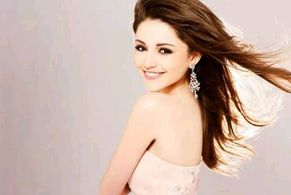 MISS TEEN USA 2012 PROFILE

Miss New York, Sabrina Mastrangelo

Age: 16

Hometown: Bellmore

Biography: Sabrina is an active member in the International Thespian Society, the School & Community Leadership Program, and her high school's drama club.

She has a deep passion for acting and feels comfortable in front of a camera. In the future, she hopes to be an anchorwoman or TV host. You can find Sabrina on her YouTube channel talking about what she likes best – makeup, fashion and style.

Mastrangelo is a firm believer in giving back to the community. She founded Teens United Long Island, an organization that raises awareness about cyber bullying. Sabrina hopes to make this one of Long Island's largest causes. Her overall goal is to inspire her peers and to make a difference in the world.
*
Back to Delegates list.