Jacqueline Cai - Miss New Mexico Teen USA 2012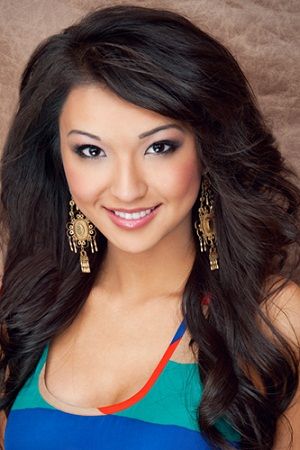 MISS TEEN USA 2012 PROFILE

Miss New Mexico, Jacqueline Cai

Age: 17

Hometown: Las Cruces

Notes: Born in Shanghai, China.

Biography: Jacqueline is a native of Las Cruces, New Mexico, where she is currently a senior at Mesilla Valley Christian Schools. Jacqueline has been on the honor roll throughout her entire high school career. In 2011, she received the National Leadership Award from the United States Achievement Academy for her outstanding involvement in her community. She currently works with the Salvation Army and serves as an ambassador to her local hospital's Healthy Woman Program.

At the age of three, Cai began classical piano training. She has performed at numerous public piano recitals, including the National Piano Guild. She also won the talent award at Miss New Mexico's Outstanding Teen in 2011 for her piano skills. Today, she performs at various senior homes in her community and teaches piano lessons to blind children. Additionally, Jacqueline is a trained dancer. She is versed in ballet, tap and modern jazz. She also enjoys playing golf in her spare time.

She would like to pursue a career in medicine and commit herself to providing health care to her community members. She was accepted into one of the University of New Mexico's highly competitive medical programs and plans to attend school there in the fall.
*
Back to Delegates list.