Jacqueline Zuccherino - Miss Colorado Teen USA 2012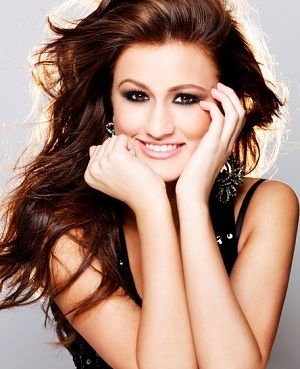 MISS TEEN USA 2012 PROFILE

Miss Colorado, Jacqueline Zuccherino

Age: 17

Hometown: Aurora

Notes: Born in Italy

Biography: When Jacqueline came to the United States and entered kindergarten, she spoke little English. In addition, there were no bilingual classes for Italian speakers. She lived with her grandmother at the time and was shy and reserved. She, however, quickly became fluent in English and familiar with all things American. Later, Jacqueline was reunited with the rest of her family, and they moved to Colorado. Jacqueline instantly fell in love with the majestic Rocky Mountains.

While attending public high school, Jacqueline worked part-time in retail sales. She was a party coordinator for children's events and a hostess at several local eateries. Later, Jacqueline's family decided to homeschool her to better suit their traveling lifestyle. She then traveled with her mother to Costa Rica and Mexico to provide aid to physically and mentally challenged children and adults who were living in local faith-based facilities.

Jacqueline entered college in the fall of 2011 and is seeking a career in forensic pathology. Jacqueline recognizes that humanitarian service is needed not only in other countries, but also in her own town. She is working on a project that provides backpacks filled with reading and school supplies to children in shelters for domestic violence and is developing a curriculum for middle school girls that addresses the dangers of female bullying.
*
Back to Delegates list.