Logan West - Miss Connecticut Teen USA 2012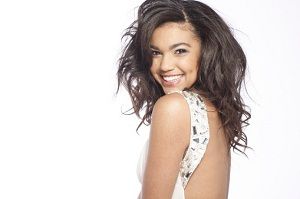 MISS TEEN USA 2012 PROFILE

Miss Connecticut, Logan West

Age: 17

Hometown: Southington

Notes: Former Miss Connecticut's Outstanding Teen 2010.

Biography: Logan resides in Southington, Connecticut. Logan studies as a senior at Greater Hartford Academy of the Arts. Her career ambitions include attending Fordham University in New York and obtaining a degree in dance. She also wishes to travel with Alvin Ailey American Dance Theatre. Logan also has a passion for law. In the future, she hopes to earn a law degree to serve as a children's lawyer specializing in divorce cases.

Logan's favorite hobbies include dancing, cooking and reading. She also collects anything turtle-related. She describes herself as articulate, honest and dedicated.
*
Back to Delegates list.