Clarizze Angelica Barrameda | Miss Philippines Earth 2011 Profile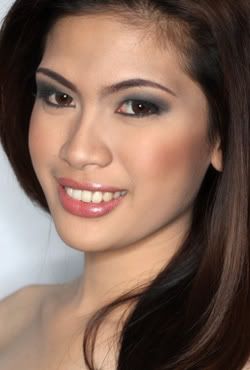 Miss Philippines Earth 2011 Beauty Pageant
Candidates / Contestants

Miss Caloocan City
Clarizze Angelica Barrameda

Age: 19
Height: 5'6"
Weight: 114lbs.
Vital Statistics: 33-24-36

* Clarize Angelica Barrameda won the Miss Caloocan City 2011 beauty pageant held at the Glorietta Park, Tala, Caloocan City.



BIO:
DESCRIBE YOUR CHILDHOOD/GROWING YEARS (8-13 Years old)
I used to stay with my grandparents because my mother is working the whole day. We seldom see each other so I was not really close to her. We only had the chance to get closer when my grandmother died and we started living together. I used to join in different beauty competitions when I was young and won some of them.

WHAT LESSONS DID YOU LEARN FROM YOUR CHILDHOOD/GROWING YEARS?
I learned how to be independent. It has always been just me and my mom when my father left us since I was a one year old baby, growing up I learned how to be strong for the both of us. I also learned to appreciate all the things around me because as they say, we never know until when it would stay.

WHAT IS YOUR MOST MEMORABLE MOMENT?
It was when my mom got into a car accident. It was a very traumatic experience for the whole family because we thought that she won't be able to survive that tragedy. Gladly, all thanks to God, she made it.

WHAT IS YOUR ENVIRONMENTAL ADVOCACY?
We must plant more trees. Let us always be mindful of how we use wood products and paper items.
* Back to Miss Philippines Earth 2011 Delegates:
Batch 1
|
Batch 2