Crista Juanico | Miss Philippines Earth 2011 Profile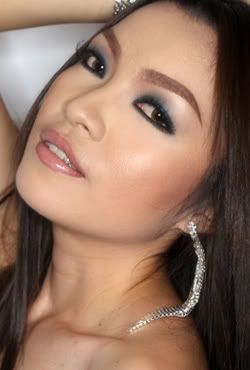 Miss Philippines Earth 2011 Beauty Pageant
Candidates / Contestants

Miss Municipality of Libungan
Crista Juanico

Age: 22
Height: 5'4"
Weight: 106lbs
Vital Statistics: 36-24-36

* Crista Juanico won the Mutya ng Cotabato 2010 beauty contest.



BIO:
DESCRIBE YOUR CHILDHOOD/GROWING YEARS (8-13 Years old)
During my childhood days, it was a little difficult for me because I was raised by my very strict father who was a soldier. He would always remind me about the things that I, as a little girl, should do. Whenever he saw something that I did that was not pleasing to him, it would lead to punishment.

WHAT LESSONS DID YOU LEARN FROM YOUR CHILDHOOD/GROWING YEARS?
I learned how to be disciplined, value time and be responsible of my actions.

WHAT IS YOUR MOST MEMORABLE MOMENT?
It has always been my dream to join a prestigious national pageant. I have always imagined myself wearing a beautiful gown with a majestic crown. When I heard about Ms. Philippines-Earth, I told myself that this is the chance I've been waiting for. And so, when I passed the screening, I knew that I would never forget about that moment.

WHAT IS YOUR ENVIRONMENTAL ADVOCACY?
To preserve the beauty and richness of the flora and fauna of Mt. Apo.
* Back to Miss Philippines Earth 2011 Delegates:
Batch 1
|
Batch 2