Brenna Cassandra Gamboa | Miss Philippines Earth 2011 Profile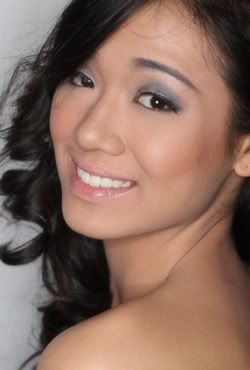 Miss Philippines Earth 2011 Beauty Pageant
Candidates / Contestants

Miss Fil East Coast USA
Brenna Cassandra Gamboa

Age: 21
Height: 5'9"
Weight: 118lbs.
Vital Statistics: 33-25-35



BIO:
DESCRIBE YOUR CHILDHOOD/GROWING YEARS (8-13 Years old)
My mother is a single parent, so for the most part it's always been her and me. During my early childhood years, she always brought me to her work and business meetings, thus exposing me towards the business aspect of thinking, teaching to me what responsibility and hard work is about. When I was ten, my mother decided to re-marry, and she had my brother about a year later. During her prenatal years, I learned the responsibilities of being a mother and how difficult it could be. When my mother gave birth, I was practically my brothers' second mom. When my mother had business meetings to attend, and his father was busy working in the field, I was the one who changed my brother's diapers, fed him, carried him until he fell asleep after crying, and of course play with him to see him smile. At an early age, I learned teen pregnancy happens and I should be wary of the pros and cons to child birth. By the time I was 13, my family decided to move to the Philippines. I come from an above average middle class family in the States, so when I moved to the Philippines I was shocked to see that there are people in the world who don't live like I do. By that time I had an understanding that you must work hard to live the life I lived and if not I may end up on the streets. That gave me the drive to help the world and hopefully make a difference in someone's life.

WHAT LESSONS DID YOU LEARN FROM YOUR CHILDHOOD/GROWING YEARS?
Despite what age you are, you must realize every day that you are getting older. Responsibility comes in all shapes and sizes. And it comes whether you want it or not. You learn to deal with it and find ways to accept every challenge.

WHAT IS YOUR MOST MEMORABLE MOMENT?
My most memorable moment would have to be when I started working while in college. There I realized 24hrs is definitely not enough time in a day. If I wanted to make a difference in the world I shouldn't waste any time.

WHAT IS YOUR ENVIRONMENTAL ADVOCACY?
Everyone can help by self-education and by adopting healthy practices. It is also important that we raise awareness of the environmental problems that our world faces. Every action or inaction of any person in regard to her or his surroundings has an effect- be it good, neutral or bad- on the environment. By becoming aware and doing the right action, we choose to be part of the solution. We can lessen pollution by lessening cigarette smoking or just living a healthier life style, never use open fires to dispose of waste, avoid loud noises to prevent noise pollution, recycle, avoid littering, and much more. If we took the time to change our unhealthy habits we can maintain the beauty of the earth today as we'd want to see it in the future.
* Back to Miss Philippines Earth 2011 Delegates:
Batch 1
|
Batch 2