Tarhata Clio Shari Rico | Miss Philippines Earth 2011 Profile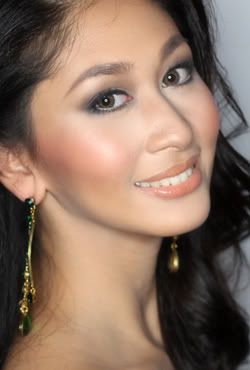 Miss Philippines Earth 2011 Beauty Pageant
Candidates / Contestants

Miss Makati City
Tarhata Clio Shari Rico

Age: 22
Height: 5'6"
Weight: 108lbs
Vital Statistics: 34-25-34



BIO:
DESCRIBE YOUR CHILDHOOD/GROWING YEARS (8-13 Years old)
I was very focused on studying because it was an important responsibility for me at the time. Traveling was how I spent most of my free time with my family. I had a few friends and younger brother whom I enjoyed playing with during weekends. I could say that it was such a very innocent stage of my life.

WHAT LESSONS DID YOU LEARN FROM YOUR CHILDHOOD/GROWING YEARS?
I am the only girl in a brood of three and also happened to be the eldest so I grew up getting frequent advices from my mother. I have been taught at an early age the importance of family and responsibility of each family member.

I have also learned that one should always think ahead. Our future depends on all the decisions and actions that we make in our younger years thus, we have to plan. It pays to make wise decisions.

WHAT IS YOUR MOST MEMORABLE MOMENT?
My most memorable moment was when I finished Secondary Education in college. My parents had the chance to put a medal on me. I felt very proud because at that moment I was able to show my parents how much I valued their hard work.

WHAT IS YOUR ENVIRONMENTAL ADVOCACY?
My environmental advocacy is green building. By using environmentally responsible and resource-efficient materials in building establishments, we can minimize the use of energy sources and decrease environmental pollution.
* Back to Miss Philippines Earth 2011 Delegates:
Batch 1
|
Batch 2