Mary Denisse Toribio | Miss Philippines Earth 2011 Profile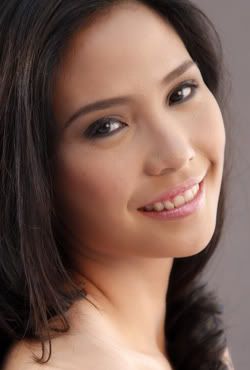 Miss Philippines Earth 2011 Beauty Pageant
Candidates / Contestants

Miss Malolos City
Mary Denisse Toribio

Age: 19
Height: 5'9"
Weight: 126lbs
Vital Statistics: 33-24-36

* Mary Denisse Toribio won the Lakambini ng Bulacan 2010 beauty contest held at Bulacan Capitol Gymnasium, Malolos, Bulacan.



BIO:
DESCRIBE YOUR CHILDHOOD/GROWING YEARS (8-13 Years old)
During this stage, there were so many significant moments that I will never forget. My playmates were all boys so I was the "tomboyish type." I had so many wounds,bruises in my arms legs and elbows. The scars today were the proof of my past for my desire to master riding a bicycle was on a superior level. My dad patiently taught to master this particular skill every afternoon of my summer, after so many falls and so many attempts to try using no hands, I was able to to master it. My dad taught me that, with every goal, i should have perseverance and determination within myself. My father died due to cancer, and since then, mother, my little brother and I lived our lives strongly together. I can say that what happened in my past describes who I am now.

WHAT LESSONS DID YOU LEARN FROM YOUR CHILDHOOD/GROWING YEARS?
People come and go into our lives leaving lessons that we can use for the rest of our lives. Since my dad left I was able to learn the word "independence." Because of him I grew up as a girl with a strong personality .The best lesson I learned from my mother is to be God-fearing,because this life is a gift from him.

WHAT IS YOUR MOST MEMORABLE MOMENT?
I can describe life as a book. After closing a chapter we open a new one. I will never forget my high school graduation, specifically my salutatory address.While i was delivery my speech, I realized I was entering a new chapter of my life: college, the real world, my future.

WHAT IS YOUR ENVIRONMENTAL ADVOCACY?
Incineration is not only harmful to our health but also to our environment. Let us join hands in saving mother earth, let's say no to incineration and yes to ecological solid waste management.
* Back to Miss Philippines Earth 2011 Delegates:
Batch 1
|
Batch 2