Imelda Gaborno | Miss Philippines Earth 2011 Profile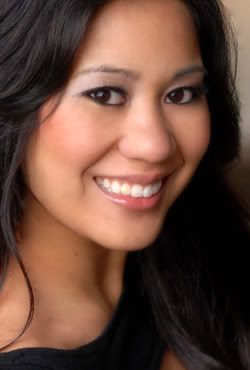 Miss Philippines Earth 2011 Beauty Pageant
Candidates / Contestants

Miss Fil Canada
Imelda Gaborno

Age: 20
Height: 5'7"
Weight:
Vital Statistics:



BIO:
DESCRIBE YOUR CHILDHOOD/GROWING YEARS (8-13 Years old)
I grew up in Canada, with parents who moved to Canada from the Philippines. Growing up, I was heavily exposed to the Filipino-Canadian community in Vancouver and I am very grateful for this because being part of a multi-cultural country like Canada, it is easy to become immersed in many different cultures. However, I am glad that I never forgot where I came from. I learned the cultures of many of my friends, but I was able to teach them about Filipino culture as well. I am still an active member of the Filipino-Canadian community in Vancouver today and enjoy exposing others to Filipino culture.

WHAT LESSONS DID YOU LEARN FROM YOUR CHILDHOOD/GROWING YEARS?
An important lesson that I learned is to never let fear get in the way of anything. We face numerous fears in the journey to reach success and the way these fears are confronted defines who we are. We must learn to step outside our comfort zone and not be afraid to venture into the unknown. I believe fear is a beneficial emotion to have as it helps to discover the strength we have to overcome it. The more fears we overcome, the more we can achieve. If I am not afraid, I am not doing anything worth achieving.

WHAT IS YOUR MOST MEMORABLE MOMENT?
My most memorable moment was when I won Pinoy Pop Superstar Canada and had the opportunity to represent Canada in the Pinoy Pop Superstar World Challengers Edition in the Philippines in 2007. I had the chance to visit my parents' homeland and experience the beautiful culture of the Philippines while doing what I love, which is to sing. It was here that I learned not only about Filipino culture, but things about myself that I learned through being in the Philippines.

WHAT IS YOUR ENVIRONMENTAL ADVOCACY?
With the growing need for solutions to make daily living more efficient, new technologies are created in order to support this demand and are present in the homes of many. Although technology has become very integrated in our lives, it is also harmful to the environment. We must remember to turn off lights and appliances that are not needed, such as computers and televisions. Doing this will help reduce the damage caused to the environment by the fuels used to generate electricity and decreases the creation of greenhouse gasses.
* Back to Miss Philippines Earth 2011 Delegates:
Batch 1
|
Batch 2