Ralph Lauren Asuncion | Miss Philippines Earth 2011 Profile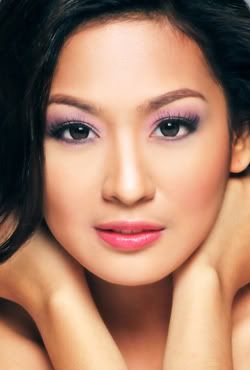 Miss Philippines Earth 2011 Beauty Pageant
Candidates / Contestants

Miss Municipality of Narvacan, Ilocos Norte
Ralph Lauren Asuncion

Age: 20
Height: 5'6"
Weight: 112lbs.
Vital Statistics: 33-24-34

* Ralph Lauren Asuncion won the Miss Night Camp 2007 and Make Me A Supermodel San Sebastian 2010 contests in San Sebastian College, Manila.



BIO:
DESCRIBE YOUR CHILDHOOD/GROWING YEARS (8-13 Years old)
I grew up with no father by my side but my mom always taught me the good values that I must adopt. One of these is to make a daily appointment with God.

WHAT LESSONS DID YOU LEARN FROM YOUR CHILDHOOD/GROWING YEARS?
There are a lot of things I learned from my childhood growing years: to respect and honor my parents, to look at the brighter side of everyday life and to overcome failure with faith. I also learned the importance of striving for spiritual perfection that's why I see to it that I make time for God.

WHAT IS YOUR MOST MEMORABLE MOMENT?
My most memorable moment in my life is when I had my first love.

WHAT IS YOUR ENVIRONMENTAL ADVOCACY?
"Forest sustains Life" Did you know that we only have approximately 30 % of total forest covered in our country? Let us all plant trees to sustain life for our future generation.
* Back to Miss Philippines Earth 2011 Delegates:
Batch 1
|
Batch 2