Nicole Tuinukuafe | Miss World New Zealand 2011 Profile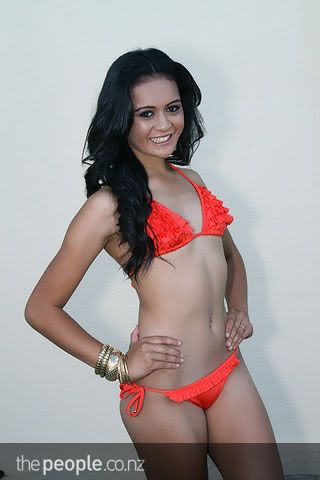 Miss World NZ Festival of Beauty 2011
Miss World New Zealand 2011 Beauty Pageant
Candidates

Nicole Tuinukuafe

Hello, my name is Nicole Tu'inukuafe and I am very proud and honoured to be a part of Ms New Zealand 2011. I am 17 years old, and I currently study at St Kentigern College. People often describe me as outgoing, friendly, caring and bubbly.

I come from a big family of 5 siblings. I believe family is very important and behind every successful person is a successful loving and supportive family. I hold my family very close to my heart. I am very grateful that my family supports and encourages me to pursue my ultimate dream of becoming Ms New Zealand 2011.

In life I like to make the most of opportunities given as I believe we are to live life to the fullest. I believe that if I were to win Miss New Zealand 2011 it would give me the opportunity to help children who are less fortunate them me especially in areas such as Christchurch. It would be an honour and privilege to be given the opportunity to do so.
(Pictures courtesy of thepeople.nz.co)
* Back to
Miss World New Zealand 2011 Contestants