Priyani Puketapu - Miss Universe New Zealand 2011 Profile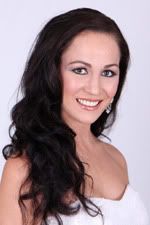 Miss Universe New Zealand 2011 Beauty Pageant
Candidates Profile

Delegate

Miss Wellington
Name: Priyani Puketapu

BIO: Priyani is 20, 5 ft 8 in. She is studying towards a Bachelor of Communication, majoring in journalism. Priyani also enjoys part-time promotional work. Her interests include dancing, modelling and caring for animals at the Horowhenua Animal Shelter. Priyani's ambition is to become a New Zealand television presenter.
* Back to:
Miss Universe New Zealand 2011 Contestants