Hadjer Nezzar crowned Miss Algeria Globe 2011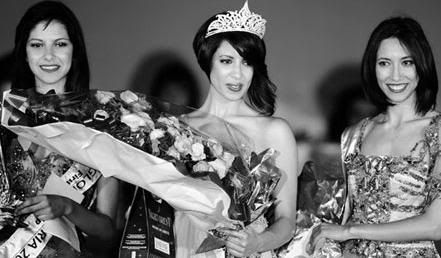 24 year old Hadjer Nezzar from Algiers was crowned as the new Miss Algeria Globe 2011 in a beauty pageant held at the Hilton Algiers and telecast by Fashion TV. She was crowned by Miss Algeria Globe 2010, Meriem Zir.

Hadjer Nezzar is a professional model and commercial engineering student. Aside from sponsor prizer including 5 weeks vacation to Italy and Cyprus, she will represent Algeria at Miss Globe International 2011 contest.

The 1st run-up was Yasmine Widah.

Among the panel of celebrity judges were Miss Globe Russia 2010 and 1st run-up at Miss Globe International 2010, Anna Botova and Miss Globe Belarus 2010 and top 15 semi-finalist at Miss Globe International 2010, Sonya Dementyeva.