Laura Allen - Miss Universe New Zealand 2011 Profile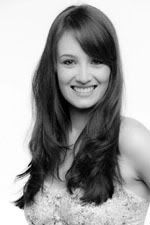 Miss Universe New Zealand 2011 Beauty Pageant
Candidates Profile

Delegate

Miss Mondo Travel
Name: Laura Allen

BIO: Laura is 21, 5 ft 7 in. She has completed a Bachelor of Arts with a double major in Sociology and Art History. She is currently studying towards her Bachelor of Arts with Honours at the University of Auckland. Her interests include history, travel, and cooking. Laura aspires to work within corrections, specifically, helping women and disadvantaged youth.
* Back to:
Miss Universe New Zealand 2011 Contestants