Tapiwa Anna-Marie Preston (Botswana) - Miss World 2012 Contestant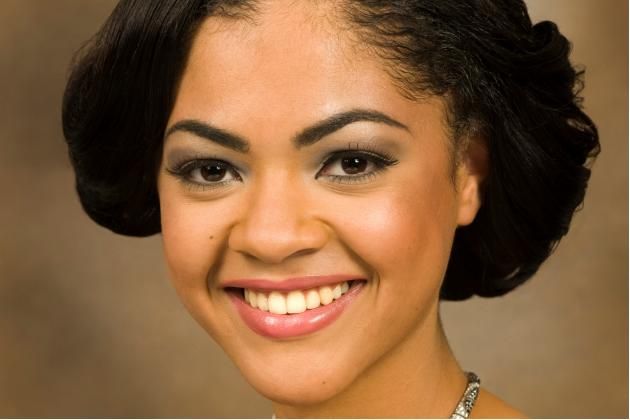 MISS WORLD BOTSWANA 2012

Tapiwa Anna-Marie Preston
Currently taking a Bachelors Degree in Social Sciences, majoring in Psychology and Sociology at the University of Botswana, Tapiwa who is 19 years of age has an ambition to succeed a Doctorate in Pediatric Psychology. This beauty queen adores children and her career path complements the nature and personality of the kind of work she dreams of, including opening a center for children with autism in her home country.
Standing 5'8 1/2" tall, Anna-Marie from Gaborone is proud to be a fusion of an English father and a Motswana mother. She is a kind of person who is serious and focused in everything that she does, yet still believes she's a spiritual person and believe that for one to fully remain true to themselves it is important to have a well defined inner being. At her young age, she enjoys every achievement, learns from every challenge and grows in every experience.
Preston speaks Setswana, English and French. She illustrates herself as a calm, driven, cooperative person and a quick learner. Her interests include swimming and painting and she is classically trained in ballet.
She was the 1st run-up in Miss Botswana 2011, and was appointed to represent her country this year for the Miss World 2012 pageant.
Tapiwa representing Botswana will compete against other
119 contenders
vying the title of Miss World 2012 which celebrates the grand finale on August 18 in Ordos, Inner Mongolia at the People's Republic of China. It is one of the most celebrated and the oldest surviving beauty contests in the world since 1951. If ever she wins the crown, she will stay in London entire her reign and will travel to represent the Miss World Organization and its various causes. Do you think Miss Botswana can win the hearts of the crowd and take home the coveted crown?