Sydney Martinez - Miss Florida Teen USA 2012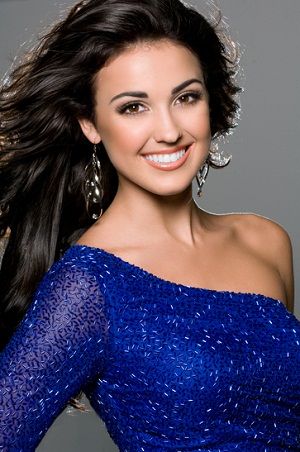 MISS TEEN USA 2012 PROFILE

Miss Florida, Sydney Martinez

Age: 16

Hometown: Lake City

Biography: Sydney attends Columbia High School in Lake City. She is an honors and advanced placement student with plans to take classes at Florida Gateway College during her junior year of high school. Sydney is a varsity cheerleader and an avid volunteer. She has worked with the Salvation Army and Relay For Life. Sydney is also enrolled in her school's Health Academy and is a member of Health Occupations Students of America. She hopes to be a certified nurse assistant upon graduation.

Sydney enjoys going to the beach, spending time with friends, doing hair and makeup, working out, and cheering. The most important person in Sydney's life is her sister, Natalie. Natalie introduced Sydney to pageants and has continually served as a positive role model.

In the future, Sydney plans to attend Nova Southeastern University in Ft. Lauderdale and pursue a degree in the medical field.
*
Back to Delegates list.