Kathryn Teruya - Miss Hawaii Teen USA 2012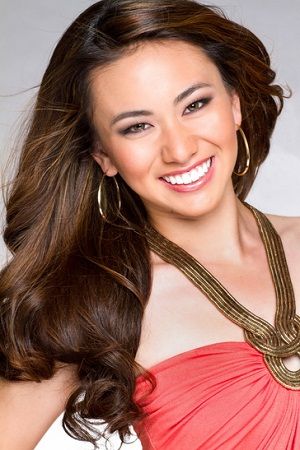 MISS TEEN USA 2012 PROFILE

Miss Hawaii, Kathryn Teruya

Age: 16

Hometown: Kahala

Biography: Kathryn is of Hawaiian, Japanese, Chinese, English, German, Hungarian and Romanian ancestry. Her unique heritage has helped her understand the importance of unity and compassion. Kathryn is also extremely passionate about dance; she has practiced hula, Tahitian dance, ballet and jazz since she was three.

Kathryn currently attends `Iolani School in Honolulu, Hawaii. There, she is an honor student, the president of the Key Club, and a member of the track team. Kathryn is also an active volunteer and recently partnered with Mrs. America 2012, Lara Fonoimoana, to recruit 1000 Awaiaulu volunteers. Awaiaulu volunteers assist in transcribing Hawaiian newspapers dating from 1850 to the present. Their goal is to educate others about and preserve Hawaii's rich history.
*
Back to Delegates list.