Kalani Jorgensen - Miss South Dakota Teen USA 2012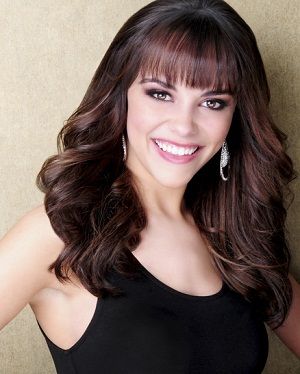 MISS TEEN USA 2012 PROFILE

Miss South Dakota, Kalani Jorgensen



Age: 18

Hometown: Sioux Falls

Biography: Kalani will be entering her senior year of high school this fall, where she'll be participating in varsity football cheer, competitive cheer, and varsity boy's basketball cheer. She is a member of her school's Concert Choir and Chamber Choir, and is honored to be a member of the South Dakota All State Chorus. Kalani rounds out her extracurricular activities with a spot on her high school varsity bowling team. Growing up, Kalani participated in gymnastics, dance, bowling leagues, piano recitals, orchestra, band, church and school choir concerts, Girl Scouts, and church youth group.

Jorgensen says she always puts her all into something she wants. She shares, "Not coming back this year wasn't an option. Last year my goal was Top 15, but once it came down to the Top 5, it was in my blood. I knew a year ago that I would be back on that stage this year with the ultimate goal of wearing the crown!"
*
Back to Delegates list.