Gabriela Vasileva (Bulgaria) - Miss World 2012 Contestant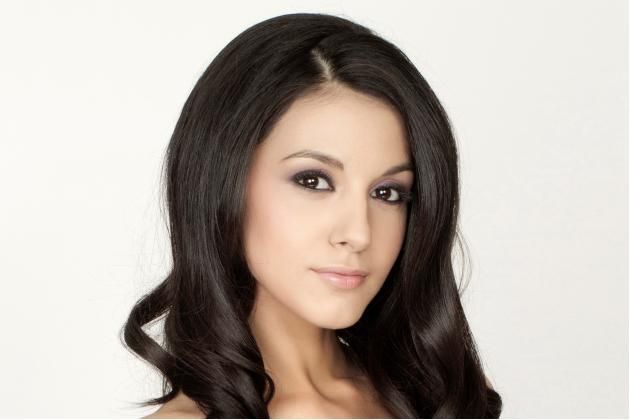 MISS WORLD BULGARIA 2012

Gabriela Vasileva
20 year old Gabriela is from Byala Slatina and she stands 5'10 1/2" tall. Her choice of charitable work is to dedicate in prevention of drug abuse among young people.
Vasileva is presently studying at the University of National and World Economics in Sofia taking up a course in Economics and Business. She enjoys being in the company of friends, spending quality time with her family and her pet dog Bettie and doing a variety of sports, fitness, swimming and dancing. In the near future, she dreams of graduating and to be successful in the business world. Her personal motto in life is "the future belongs to those who believe in the beauty of their dreams!".
Gabi representing Bulgaria will compete against other
119 contenders
vying the title of Miss World 2012 which celebrates the grand finale on August 18 in Ordos, Inner Mongolia at the People's Republic of China. It is one of the most celebrated and the oldest surviving beauty contests in the world since 1951. If ever she wins the crown, she will stay in London entire her reign and will travel to represent the Miss World Organization and its various causes. Do you think Miss Bulgaria can win the hearts of the crowd and take home the coveted crown?