Briana Yamat - Miss Wisconsin Teen USA 2012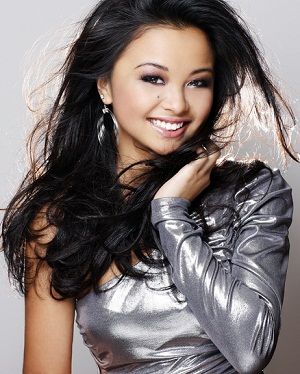 MISS TEEN USA 2012 PROFILE

Miss Wisconsin, Briana Yamat

Age: 15

Hometown: Milwaukee

Biography: Briana attends Oak Creek High School where she is an honor roll student. She is also an active member of the Best Buddies program and the Multi-Cultural club, as well as plans to run Track and Field for the third consecutive year. In her spare time, she enjoys rock climbing, swimming, volunteering, riding roller coasters, traveling, and spending time with friends and family.

Yamat says she is a big goal setter and has her heart set on competing. "I'll keep trying until I succeed." She believes in making her mark in this world and inspiring others along the way. After some struggles, Briana says she is now comfortable with who she is and wants others' to know it is okay to be who you are.
*
Back to Delegates list.