Zhaniethia Villanueva | Miss Philippines Earth 2011 Profile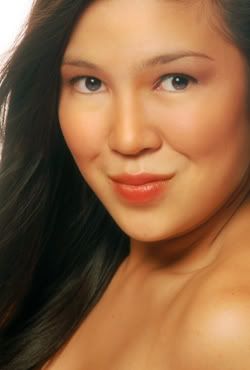 Miss Philippines Earth 2011 Beauty Pageant
Candidates / Contestants

Miss Paranaque City
Zhaniethia Villanueva

Age: 28
Height: 5'7"
Weight: 102lbs.
Vital Statistics: 34-26-30



BIO:
DESCRIBE YOUR CHILDHOOD/GROWING YEARS (8-13 Years old)
I was blessed with a good childhood. Though I grew up without a father figure until I was 12, it did not affect my love for life. I may not have had a family like most children I know back then, but this only made me stronger and inspired me to appreciate the littlest of things in life.

WHAT LESSONS DID YOU LEARN FROM YOUR CHILDHOOD/GROWING YEARS?
Growing up, I learned that everything starts from dreaming. But to achieve something that you desire, you must have passion and determination to make it happen. No one else can make things happen in your life but yourself.

WHAT IS YOUR MOST MEMORABLE MOMENT?
Although there have been a lot of remarkable events that have happened in my life, I would always look back to every moment that I made my parents proud. All those times I saw them cheering for me in every competition, recognition, or any important event, it just made all the effort I put in it worth it. Whenever I see them cheering for me, I know that they know I'm giving my best and whatever the results may be, I know that they have my back.

WHAT IS YOUR ENVIRONMENTAL ADVOCACY?
Re-designing old clothing pieces is one way to advocate RE-USE in the 3 R's of saving the environment. Think twice before you buy a new piece for your wardrobe, with little (or tons) of creativity, you can save on money, help lessen carbon emission and use of disposable bags.
* Back to Miss Philippines Earth 2011 Delegates:
Batch 1
|
Batch 2