Princess Jennifer Inosa | Miss Philippines Earth 2011 Profile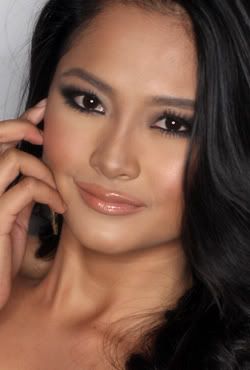 Miss Philippines Earth 2011 Beauty Pageant
Candidates / Contestants

Miss San Pedro City
Princess Jennifer Inosa

Age: 20
Height: 5'7"
Weight: 114lbs.
Vital Statistics: 33-25-34



BIO:
DESCRIBE YOUR CHILDHOOD/GROWING YEARS (8-13 Years old)
At a tender age, I have already seen the harsh realities of living a life far from prosperity. I was raised in a nice province though that's why even if I lived a humble lifestyle, I saw life's beauty and was inspired to reach my goals to have a better life.

WHAT LESSONS DID YOU LEARN FROM YOUR CHILDHOOD/GROWING YEARS?
A dream can become a reality if you have faith in yourself. Moreover, it is not who you are now, it is who and what you want to become that matters.

WHAT IS YOUR MOST MEMORABLE MOMENT?
It was when I won in my first ever pageant. It opened doors for me but more importantly it paved the way for me to discover that part of my being that was looking for a way to come out.

WHAT IS YOUR ENVIRONMENTAL ADVOCACY?
Let us make our planet a better place to live in by using reusable bags instead of plastics. Also, refuse the use of styrofoam when eating at a fast food restaurant.
* Back to Miss Philippines Earth 2011 Delegates:
Batch 1
|
Batch 2