Murielle Adrienne Orais | Miss Philippines Earth 2011 Profile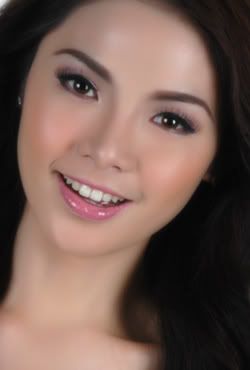 Miss Philippines Earth 2011 Beauty Pageant
Candidates / Contestants

Miss Cebu City
Murielle Adrienne Orais

Age: 19
Height: 5'6"
Weight: 110lbs
Vital Statistics: 31-25-36

* Muriel Adrienne Orais won the Miss Olive C Campus Model Cebu 2009 contest. She also won the nationwide title of the Olive C Campus Model Search 2010.



BIO:
DESCRIBE YOUR CHILDHOOD/GROWING YEARS (8-13 Years old)
I was raised single handedly by my mother, her relatives was always there to support us the minute I was born. While I was growing my paternal relatives came into my life and I am very grateful to them. My family is very humble and we live in a modest life. It is very fortunate for me to be able to attend to a good Catholic school and a very prestigious college.

WHAT LESSONS DID YOU LEARN FROM YOUR CHILDHOOD/GROWING YEARS?
For the past 18 years, I grew up with lots of challenges, obstacles and experiences in life. The most tragic experience is the recent general surgery that I had, this is my second life, a chance to live and make a difference. Everything has a purpose and meaning, I am blessed and thankful of everything that happened to me because it made me a better person that I am today.

WHAT IS YOUR MOST MEMORABLE MOMENT?
It was the time that my paternal relative was able to accept me as one of their own.

WHAT IS YOUR ENVIRONMENTAL ADVOCACY?
I am an Advocate for a low carbon lifestyle one way would be bicycle riding as means of transportation in reducing carbon emissions in the atmosphere that leads to a cleaner air.
* Back to Miss Philippines Earth 2011 Delegates:
Batch 1
|
Batch 2