Michelle Gavagan | Miss Philippines Earth 2011 Profile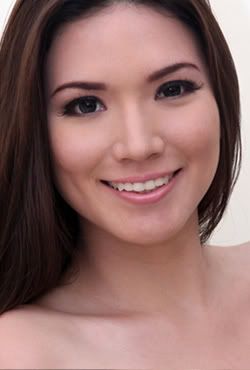 Miss Philippines Earth 2011 Beauty Pageant
Candidates / Contestants

Miss Las Pinas City
Michelle Gavagan

Age: 21
Height: 5'8"
Weight: 135lbs
Vital Statistics: 34-27-35

* Michelle Gavagan won Miss Southville International School and College 2010 contest.



BIO:
DESCRIBE YOUR CHILDHOOD/GROWING YEARS (8-13 Years old)
As a child growing up, I was blessed to have the basics: food, water, shelter and so much more. I was daddy's little girl and he really spoiled me. I grew up with a loving family who supported me in everything I wanted to do. I lived in Saudi Arabia for 6 and half years. Then stayed in the USA for one year. Ever since 2001, I've been living in the Philippines. I've gone to International Schools my whole life. My father passed away when I was 9 years old. It was hard growing up without a father figure but I had to be strong for my mother and my younger brother. I grew up idolizing my mom because she played the part of being my mother and father.

WHAT LESSONS DID YOU LEARN FROM YOUR CHILDHOOD/GROWING YEARS?
Growing up with an American father, I learned to be independent. At a young age I already knew how to take care of myself and do house hold chores. Growing up with a Filipina mother, I learned how important family is and how the Filipino community values family. Going to different international school has helped me to get along with people from all walks of life and parts of the globe. Another thing I learned from my childhood was that anything is possible, as long as you set your mind to it and you work hard to reach your goals.

WHAT IS YOUR MOST MEMORABLE MOMENT?
My most memorable moment is when I won the crown in the Ms. Southville 2010 Pageant(my school's pageant). I know that it's not the biggest pageant out there but it was a very special night for me. I won two special awards- Best in International Costume and Best in Evening Wear and the crown. The highlight of the evening was when I went to my mother and she was smiling and telling me how proud she was of me. After winning that pageant, I have felt more confident in myself and I believe I can do anything I set my mind to.

WHAT IS YOUR ENVIRONMENTAL ADVOCACY?
My OWN environmental advocacy is RE-forestation. This is the opposite of deforestation. For every tree that is chopped down, a new tree should be planted in its place. To also save our trees, we must reduce, reuse and recycle paper products. The less paper we use, the more trees and forests we can save.
* Back to Miss Philippines Earth 2011 Delegates:
Batch 1
|
Batch 2