Mercy Malaluan | Miss Philippines Earth 2011 Profile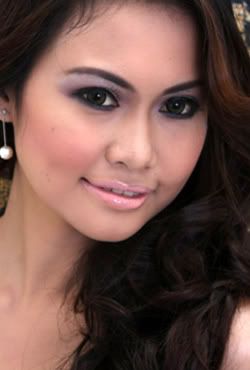 Miss Philippines Earth 2011 Beauty Pageant
Candidates / Contestants

Miss Municipality of Capalonga, Camarines Norte
Mercy Malaluan

Age: 21
Height: 5'9"
Weight: 120lbs.
Vital Statistics: 36-27-36



BIO:
DESCRIBE YOUR CHILDHOOD/GROWING YEARS (8-13 Years old)
I was an active student when I was a young girl. I remember joining extracurricular activities in school which developed my social skills. When I turned 12, I became more aware of life's complexity. But then one of the things I truly treasure was meeting new friends and keeping a stronger bond with them through time.

WHAT LESSONS DID YOU LEARN FROM YOUR CHILDHOOD/GROWING YEARS?
Failure which often come from mistakes only make us stronger and better person. One should not be too anxious about failing especially in the quest of achieving dreams.

WHAT IS YOUR MOST MEMORABLE MOMENT?
I would say it was the intense review I had for the Nursing Licensure Examination. I will never forget how I've worked hard every day to be a licensed nurse. I consider it as one of the most challenging yet rewarding part of my professional life as of this moment. In the near future, I look forward to practice nursing to serve my fellowmen.

WHAT IS YOUR ENVIRONMENTAL ADVOCACY?
Conservation of mangrove forest- this is a pressing matter nowadays, I want to raise awareness of how important mangroves are not only to the environment but also to us people.
* Back to Miss Philippines Earth 2011 Delegates:
Batch 1
|
Batch 2