Mardie Rose Enriquez | Miss Philippines Earth 2011 Profile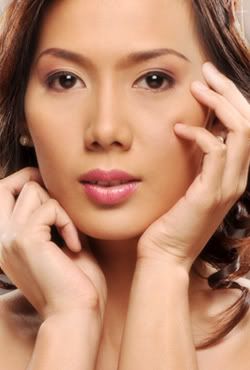 Miss Philippines Earth 2011 Beauty Pageant
Candidates / Contestants

Miss Calamba City
Mardie Rose Enriquez

Age: 21
Height: 5'6"
Weight: 116lbs.
Vital Statistics: 34-25-36



BIO:
DESCRIBE YOUR CHILDHOOD/GROWING YEARS (8-13 Years old)
My growing years were not exactly ideal because at very young age I was exposed to life's harshness, not to mention, witnessing the separation of my parents. It was a difficult ordeal for me.

WHAT LESSONS DID YOU LEARN FROM YOUR CHILDHOOD/GROWING YEARS?
I've learned that even though I am just a little kid and was facing domestic problems, I need to be strong for the life ahead of me not just for myself but also for those who I loved so dearly, my family.

WHAT IS YOUR MOST MEMORABLE MOMENT?
It was when my family and I went to Pangasinan for an excursion, I was 8 years old then. I will never ever forget that moment in my life because that was the first and last vacation we had as a family. I felt so happy.

WHAT IS YOUR ENVIRONMENTAL ADVOCACY?
We can help Mother Earth by conserving water. Minimize the use of water by turning off the faucet while brushing our teeth or use a pail instead of shower when taking a bath.
* Back to Miss Philippines Earth 2011 Delegates:
Batch 1
|
Batch 2