Ma. Alicia Elena Ariosa | Miss Philippines Earth 2011 Profile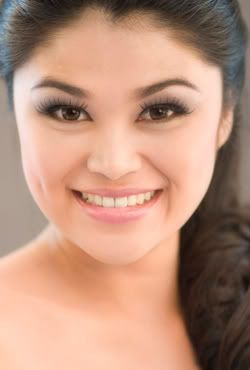 Miss Philippines Earth 2011 Beauty Pageant
Candidates / Contestants

Miss Pagadian City
Ma. Alicia Elena Ariosa

Age: 23
Height: 5'5"
Weight: 118lbs.
Vital Statistics: 35-25-36



BIO:
DESCRIBE YOUR CHILDHOOD/GROWING YEARS (8-13 Years old)
My growing up years were full of bittersweet memories. It was when our family had undergone a huge crisis. The one good thing then was that my mother stood up for us, her children, and faced the challenges.

WHAT LESSONS DID YOU LEARN FROM YOUR CHILDHOOD/GROWING YEARS?
I learned that no matter what happened in the past don't let it define you as a person. Don't let obstacles or misfortunes become a hindrance to whatever it is that you want to achieve in life.

WHAT IS YOUR MOST MEMORABLE MOMENT?
My most memorable moment was when I won the Ms. Pagadian City '05 title. Growing up, I have always been fascinated by beauty pageants and all the glamour that goes with it. I dreamt of becoming a beauty queen myself, so when I bagged the title, it was a glorious moment for me.

WHAT IS YOUR ENVIRONMENTAL ADVOCACY?
Our environment is the greatest gift that god had given us. The air that we breathe, the water that we drink, the food that we eat and the solid grounds that we stood upon are all integral part of our environment. I specifically want to focus on forest preservation by increasing people's environmental awareness through education and actual implementation of solutions like tree planting.
* Back to Miss Philippines Earth 2011 Delegates:
Batch 1
|
Batch 2