Jaine Hidalgo | Miss Philippines Earth 2011 Profile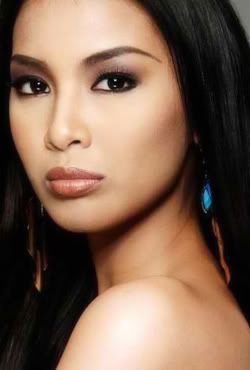 Miss Philippines Earth 2011 Beauty Pageant
Candidates / Contestants

Miss Municipality of Milaor
Jaine Hidalgo

Age: 24
Height: 5'6"
Weight: 110lbs.
Vital Statistics: 33-24-34

* Jaine Hidalgo won the Miss Kaogma 2010 beauty contest during the annual celebration of the Kaogma Festival held in Camarines Sur.



BIO:
DESCRIBE YOUR CHILDHOOD/GROWING YEARS (8-13 Years old)
Thinking of my childhood living in the province with family and friends was fun. I remember playing Laho ng Lahi, eating fresh fruits and vegetables, and helping my parents raise poultry at our farm in the backyard. At a tender age, I already knew the value of education. I came from a big family but my parents made it their priority to send us to school.

WHAT LESSONS DID YOU LEARN FROM YOUR CHILDHOOD/GROWING YEARS?
I grew up in a town by the Bicol River which served as a "basin" during floods. At a young age, I already understood the importance of not throwing garbage mindlessly especially in rivers and canals as this would cause flood water not to subside thus resulting to diseases and health risks.

WHAT IS YOUR MOST MEMORABLE MOMENT?
It was when I asked my brothers to teach me how to ride a bike. It was a remarkable moment because that's when I realized that when you believe that you can do or achieve something, there's no way that something could stop you. Trusting yourself can make you go places.

WHAT IS YOUR ENVIRONMENTAL ADVOCACY?
Proper waste management and use of renewable energy resources can make a huge difference in the environment.
* Back to Miss Philippines Earth 2011 Delegates:
Batch 1
|
Batch 2