Catrine Rosary Ocampo | Miss Philippines Earth 2011 Profile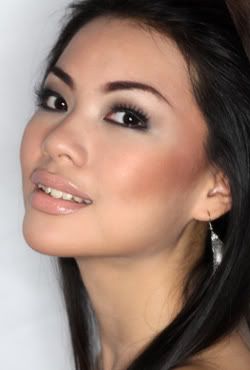 Miss Philippines Earth 2011 Beauty Pageant
Candidates / Contestants

Miss General Santos City
Catrine Rosary Ocampo

Age: 18
Height: 5'7"
Weight: 118lbs
Vital Statistics: 33-26-34



BIO:
DESCRIBE YOUR CHILDHOOD/GROWING YEARS (8-13 Years old)
Growing up, I already challenged my talents and gifts. I took up lessons in piano, voice, tennis, and ballet which taught me how to deal with people and overcome my insecurities and lack of self-esteem. At a young age, I wanted to be good at something already. Even as a child, I already thought of putting up my own business, making a difference in this world and leaving a legacy.

WHAT LESSONS DID YOU LEARN FROM YOUR CHILDHOOD/GROWING YEARS?
I have learned not to take things for granted. Moreover, I learned that we must do what we want while there is still time. A friend of mine once said that "The worst regret we can have in life is not for the wrong things we did, but for the right things we could have done but we never did." Regret is always at the end, so let us stop all the activities that can harm our environment before it's too late.

WHAT IS YOUR MOST MEMORABLE MOMENT?
My most memorable moment was when my artworks were displayed in our school. I never thought that I was that good. I realized that the only person standing in my way is me. After that, I started believing in myself.

WHAT IS YOUR ENVIRONMENTAL ADVOCACY?
We should put a stop to all the harmful environmental activities especially illegal logging. I believe that we already have enough laws, policies and programs. It is about time that we implement them strictly.
* Back to Miss Philippines Earth 2011 Delegates:
Batch 1
|
Batch 2