Catherine Almirante | Miss Philippines Earth 2011 Profile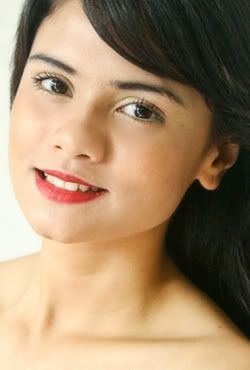 Miss Philippines Earth 2011 Beauty Pageant
Candidates / Contestants

Miss Cagayan de Oro City
Catherine Almirante

Age: 19
Height: 5'5"
Weight: 116lbs.
Vital Statistics: 33-24-36



BIO:
DESCRIBE YOUR CHILDHOOD/GROWING YEARS (8-13 Years old)
Being the youngest of the four girls, I enjoyed most of my childhood. I was very much pampered and loved even though my parents parted ways when I was only a little girl. Life was hard back then.

WHAT LESSONS DID YOU LEARN FROM YOUR CHILDHOOD/GROWING YEARS?
There are a couple of lessons I learned from childhood: To always be quick to change; If you're not good at something, work at it; Don't easily get depressed; You are a victor not a victim.

WHAT IS YOUR MOST MEMORABLE MOMENT?
The most memorable moment for me was when I joined a singing contest in our school during my elementary days. There was only one word for it- embarrassing. But then, that was when I realized that if you want to win something you don't just join, you prepare.

WHAT IS YOUR ENVIRONMENTAL ADVOCACY?
My advocacy is "sowing and reaping". It's about educating the Filipino community to be aware of the environmental issues.
* Back to Miss Philippines Earth 2011 Delegates:
Batch 1
|
Batch 2