Kamie Crawford, Miss Maryland wins Miss Teen USA 2010
Miss Michigan, Kamie Crawford
wins the title of Miss Teen USA 2010 beauty pageant on July 24 at the Imperial Ballroom, Atlantis Paradise Island, Bahamas. She was crowned by
Miss Teen USA 2009, Stormi Henley
.
The new Miss Teen USA 2010
Miss Michigan, Kamie Crawford
, is the daughter of Victor and Carla Crawford, and is a senior at Churchill High School. When she won Miss Maryland, it was her first time to ever compete in a pageant. She is the oldest of five girls in her family. She plans to become a dermatologist when she goes to college, and have her own skincare and cosmetics line.
In high school, she was won numerous Spirit Awards for cheerleading and is the captain of her squad. She also enjoys graphic design and has won some awards with her talent there too.
Miss Teen USA 2010 Complete Results:
Winners:
* Miss Teen USA 2010:
Miss Michigan, Kamie Crawford
* 1st run-up:
Miss Illinois, Lexi Atkins
* 2nd run-up:
Miss California, Emma Baker
* 3rd run-up:
Miss Utah, Angelia Nichole Layton
* 4th run-up:
Miss Mississippi, Haley Brooke Sowers
Top 15 Semi-Finalists
*
Miss Alabama, Ashlyn Marie Alongi
*
Miss Arkansas, Megan Burgess
*
Miss Florida, Alyssa Rivera
*
Miss Kentucky, Taylor Hubbard
*
Miss New York, Thatiana Diaz
*
Miss Oklahoma, Kadis Holt
*
Miss Tennessee, Kristen Rose
*
Miss Virginia, Jacqueline Carroll
*
Miss Washington, Camilla Ree Cyr
*
Miss Wyoming, Caroline Scott

Special Awards:
* Miss Congeniality: Miss Idaho, Hasanna Noelle Leilani Kabakoro
* Miss Photogenic: Miss Texas, Chelsea Nicole Morgensen

Photos: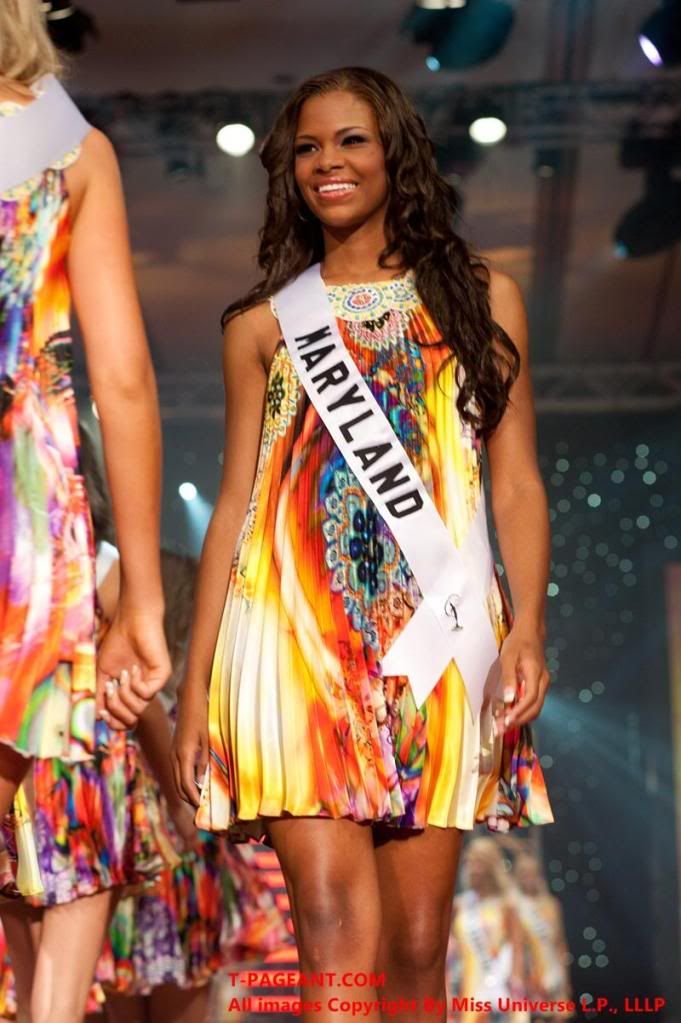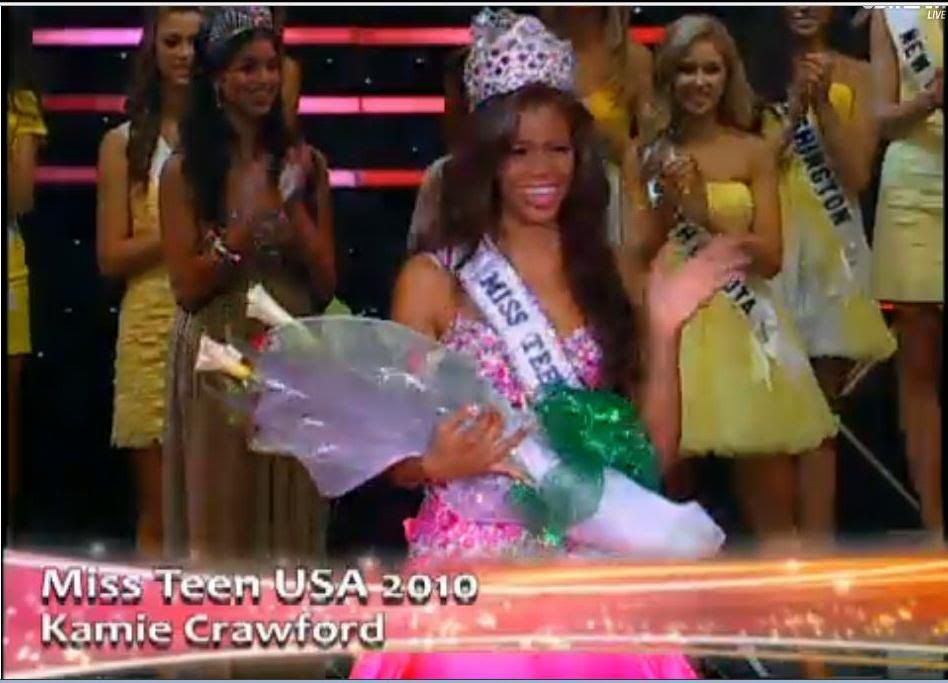 Video:
* Miss Teen USA 2010 Candidates: Batch A-K / Batch L-N / Batch O-Z
* Delegate's Candid Pictures
* Preliminary Competition Photos: Swimsuit / Evening Gown
* Watch: Preliminary Competition / Finals
Popular Posts
Miss Barbados 2009 Contest will be held on October 3. The winner will be representing the country at the Miss World 2009 Pageant on Johanne...

Miss Colombia 2010 or locally known as Senorita Colombia 2010 / Srta. Colombia 2010 beauty pageant will take place on November 15 in Cartage...

25 year old Alejandra Barillas from Zacapa was crowned once again as Miss Guatemala 2011. She was the original winner of Miss Guatemala 2010...

25-year old Daniela Torres Bonilla , a student of Tourism business administration from Managua, was crowned Miss Nicaragua 2015 during the ...

Geraldine "Pebbles" Asis Bb. Pilipinas - Universe 1987 Best in Evening Gown, Miss Sunsilk, 1987 (Bb. Pilipinas Pageant) Semifinal...

Myosotis Enid Rivera Lopez Miss Trujillo Alto Height: 5 ft 7 1/2 " Bust: 36 Waist: 26 Hips: 36 Eyes: Brown Hair: Brown Myosotis Enid R...

Miss Globe International 2009 Beauty Pageant will start on October 15 and the grand coronation night will be on November 1 to be held in Spo...

Blog Archive