Stephanie Karikari - Ghana | Miss World 2011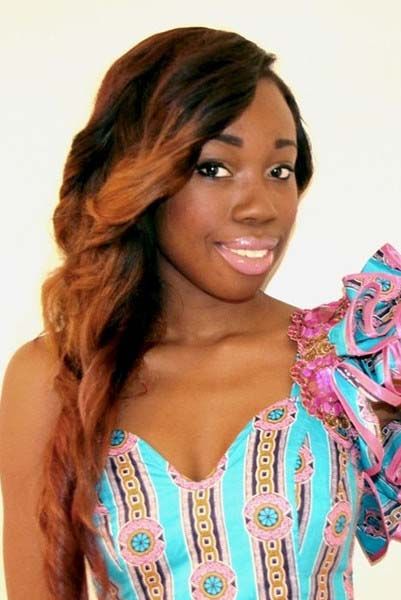 Miss World 2011
Candidates | Contestants
Profile
Miss Ghana
Stephanie Karikari
Age: 18
Height: 1.73m
Hometown: Atwima
Language(s): Twi, Setswana & English
Notes: Stephanie Karikari is Miss Ghana 2010.
BIOGRAPHY
Stephanie is currently a student with an ambition to become a political lawyer and economist. Her hobbies include: swimming, basketball, dancing and interacting with people. Stephanie loves animals and has a pet dog called Mars. She describes herself as generous and fun to be around.
INTERVIEW
Tell us a little something about your Country ?
My country is located in west Africa and has the biggest man-made dam. My country was also the first African country to produce a Secretary General for the United Nations.
Future ambitions ?
To be a political lawyer and economist whilst owning many businesses.
Describe yourself
I am generous and fun to be with but, most importantly, I am determined and disciplined even though I make mistakes.
Personal Motto?
To be wise and successful, you need to go through obstacles.
Favourite food ?
My favourite dish is a local dish called fufu.
Favourite Music / Books ?
My favourite music is R&B, soul and gospel because I believe I can relate to it. My favourite book is 'The Lord of the Rings'.
Do you have any pets?
I love animals! I have a dog called Mars.
What is the proudest moment of your life or most memorable day?
The proudest moment of my life was when I realised I had the ability to impact on peoples lives, both the young and elderly.
Special Talents ?
Fashion designing, acting and making people laugh.
Any other interesting facts ?
I enjoy photography and reading.
* Back to Miss World 2011 Delegates:
Africa
|
Americas
|
Asia & Oceania
|
Caribbean
|
Europe