Irene Nunez - Panama | Miss World 2011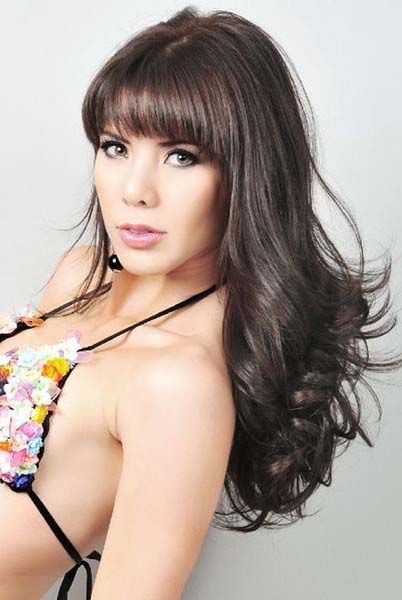 Miss World 2011
Candidates | Contestants
Profile
Miss Panama
Irene Nuñez
Age: 23
Height: 1.75m
Hometown: Veraguas
Language(s): Spanish, English & French
Notes: Irene Nuñez was crowned Miss Panama Mundo 2011 during the Miss Panama 2011 beauty pageant. She was also top 10 semi-finalist in Miss Tourism Queen International 2007.
BIOGRAPHY
Irene is near completing her degree in hotel management and hopes to create a successful career in this field. Other passions include teaching dance to children and she would love to run her own dance school.
INTERVIEW
Tell us a little something about your Country ?
My country is little in extension but huge in richness, it has the best biodiversity in central America along with a great skyline and the best technology of the region.
Future ambitions ?
To have my own business in catering, a boutique hotel and a dance and modelling school.
Describe yourself
I always try my best; I am very independent and confident but at the same time sincere, sensitive and humble. God is my strength and I like hard work because I think it's worth the effort.
Personal Motto?
Forget yesterday because it already passed, live today and work hard for tomorrow.
Favourite food ?
My favourite food is Mexican, tortilla soup and tacos.
Favourite Music / Books ?
My favourite music is by Celine Dion and Aerosmith. I particularly like romantic music in English and Spanish. I like motivational books and 'Eat, Pray, Love'.
Do you have any pets ?
Yes, I have a beautiful black retriever called Tequila.
Special Talents ?
Dancing and cooking.
Any other interesting facts ?
I really love to teach; I taught dance for many years.
* Back to Miss World 2011 Delegates:
Africa
|
Americas
|
Asia & Oceania
|
Caribbean
|
Europe