Darling Trujillo - Nicaragua | Miss World 2011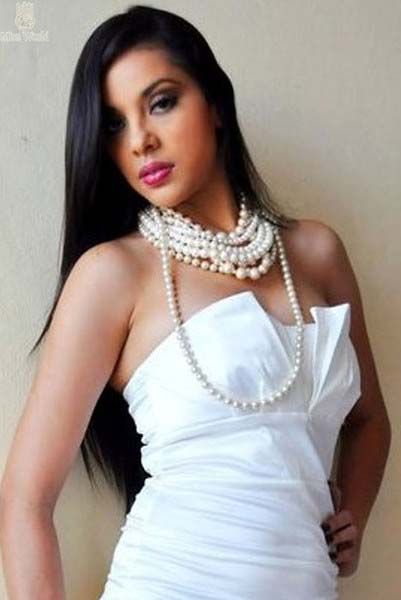 Miss World 2011
Candidates | Contestants
Profile
Miss Nicaragua
Darling Trujillo
Age: 24
Height: 1.78m
Hometown: Ciudad Dario
Language(s): Espanol and English
Notes: Darling Trujillo is the winner of Piel Dorada Internacional 2011 pageant. She also participated in Miss Bikini International 2011 beauty competition.
BIOGRAPHY
Darling has a degree in Marketing and Advertisement and is currently completing a MA in Law. Darling comes from a very big and loving family and has a dog named Leo. Her favourite hobby is reading and she describes herself as a very happy, humble, extroverted and friendly person.
INTERVIEW
Tell us a little something about your Country ?
Birthplace of famous poet Rubin Dario.
Future ambitions ?
To study and finish a law degree.
Describe yourself
I am a happy, humble, extroverted and very friendly person.
Personal Motto?
"You only see clearly with your heart, the essential is invisible to one's eyes."
Favourite food ?
Seafood!
Favourite Music / Books ?
Romantic
Do you have any pets?
I have a dog named "Leo."
What is the proudest moment of your life or most memorable day?
When I won Miss Piel Dorada International in Chiapas, Mexico, April 2011.
Special Talents ?
Poetry.
Any other interesting facts ?
I love to travel.
* Back to Miss World 2011 Delegates:
Africa
|
Americas
|
Asia & Oceania
|
Caribbean
|
Europe