Bokang Montjane - South Africa | Miss World 2011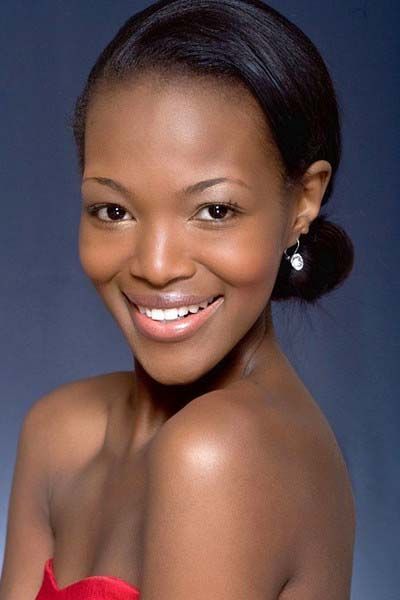 Miss World 2011
Candidates | Contestants
Profile
Miss South Africa
Bokang Montjane
Age: 24
Height: 1.75
Hometown: Johannesburg
Language(s): English, Sepedi, South Sotha, Tswana, Isizulu & Af
Notes: Bokang Montjane is Miss South Africa 2010. She also competed in Miss Universe 2011, Miss International 2009 and in Miss Earth 2007 where she is one of the top 16 semi-finalists.
BIOGRAPHY
Bokang has a degree in public relations. She intends on using this to run her own talk show tackling social issues. Hobbies include: singing, dancing and giving motivated talks to disadvantaged youth.
INTERVIEW
Tell us a little something about your Country ?
South Africa lays in its people, in the landscapes and its diversity.
Future ambitions ?
To own a top arts and confidence school for girls in South Africa. To have my own talk show tackling social issues.
Describe yourself
I am a hardworking and perseverant individual filled with passion and determination. I believe we can all contribute to making the world a better place by doing our bit.
Personal Motto?
Just as a drop has all the qualities of an open ocean, as do I of my Creator, that's how I know I can do all things I want to do as the power lies within.
Favourite food ?
I love pap and tribe which is a traditional meat.
Favourite Music / Books ?
My favourite books are 'The Secret', 'If I Can You Can' and 'To Kill A Mockingbird'. I enjoy Gospel music and house music.
Do you have any pets?
No, I do not.
What is the proudest moment of your life or most memorable day?
My most memorable day was the day I graduated as I have given hope to all my siblings and cousins as I am the eldest child.
Special Talents ?
Singing.
Any other interesting facts ?
I love giving motivational talks and public speaking and I have a passion for instilling self-esteem and confidence in the youth, especially young girls.
* Back to Miss World 2011 Delegates:
Africa
|
Americas
|
Asia & Oceania
|
Caribbean
|
Europe