Telecast Panel of Judges | Miss Universe 2010
The celebrity panel of jurors that will judge on the live telecast of
Miss Universe
2010 Beauty Pageant at the
Mandalay Bay Events Center, Las Vegas, Nevada, USA
on
August 23
.
Chazz Palminteri
Chazz Palminteri's recent tour de force performance on Broadway in "A Bronx Tale" brought many accolades and touched the hearts of theatergoers. He went on to write the screenplay and co-star in the screen adaptation, alongside Robert De Niro. Chazz has been on the road the past two years doing his one-man show, "A Bronx Tale," and will be bringing it to Las Vegas October 7-18.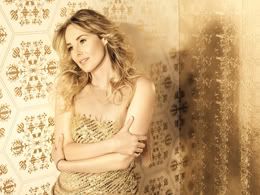 Chynna Phillips
Chynna Phillips is an American singer and actress. She appeared in films such as 1987's Some Kind of Wonderful, 1988's Caddyshack II, 1989's Say Anything and as the title character "Roxanne Pulitzer" in the 1989 television biopic Roxanne: The Prize Pulitzer. In 1995, she returned to acting appearing as "Kim MacAfee" in the movie Bye Bye Birdie. In 2004, she voiced the character of "Kitty" in Danny Phantom.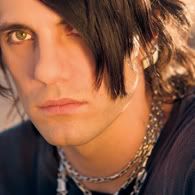 Criss Angel
From the age of six, Criss Angel has immersed himself in a multitude of art forms, from a performance artist and musician to mystfier and provocateur. Since then, a relentless work ethic combined with enormous talent, skill and vision has made Criss the #1 magician in the world. From his role as creator, executive producer and director of his #1 rated A&E television series, "Criss Angel MINDFREAK," star of and contributor to countless television specials, live shows and music albums, Criss has redefined the term "artist" for the 21st Century.
Evan Lysacek
Evan Lysacek, 2010 Olympic Gold Medalist and 2009 World Figure Skating Champion, has become one of the most successful American male skaters of his generation. His gold-medal victory in Vancouver was the first for an American male at the Olympics in 22 years. In 2010 Evan came in second on ABC's top-rated, Emmy nominated "Dancing with the Stars." In addition, Evan simultaneously toured as a member with several other Olympic and World Champions in Smucker's Stars on Ice.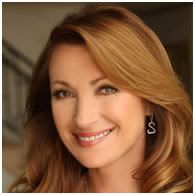 Jane Seymour
A multiple Emmy and Golden Globe winner, Jane Seymour has proven her talents in many forms of media, the Broadway stage, motion pictures and television. Seymour's latest feature film teams her with James Brolin, Mandy Moore and Kellan Lutz in Love, Wedding, Marriage. Her recent television appearances include a spin on the Emmy-nominated program "Dancing with the Stars," and the highly rated Dear Prudence movie for the Hallmark Channel.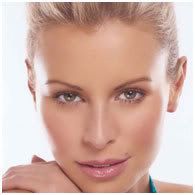 Niki Taylor
Niki Taylor has become one of the most successful international models of all time. She began modeling at the age of 14 and immediately captured America with her girl-next-door charm and undeniable beauty. Niki has achieved a staggering list of accomplishments in many areas of the fashion industry, with an 80 percent recognition factor today with women between the ages of 25 to 45. Niki has realized the value of her name being a brand with $785 million spent in advertising campaigns that feature her world-renowned image.
Sheila Escovedo
Sheila Escovedo started making music at the age of three while watching her legendary father, percussionist Pete Escovedo, rehearse. Sheila has since established herself as one of the most talented percussionist/drummers in the world. She has served as the musical director for Jennifer Lopez, Beyonce Knowles and Prince, and has appeared as a drummer for Ringo Starr's "All-Starr Band."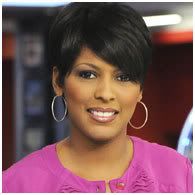 Tamron Hall
Tamron Hall anchors "MSNBC Live" weekday mornings from 11AM-12 PM (ET) and weekday afternoons from 2-3 PM (ET). Tamron can also be seen on NBC News as a correspondent and newsreader for the "Today" show and "Weekend Today." In addition, Tamron served as co-host of the 2009 "Dateline" series titled "You Might Be Rich." Prior to joining MSNBC in July 2007, she spent 10 years at WFLD in Chicago, where she held a number of positions, including general assignment reporter, consumer reporter, and host of the three-hour program, "Fox News in the Morning."
William Baldwin
William Baldwin has distinguished himself as an actor, producer and writer who continues to showcase his talents in the world of film and television. He made his television series debut starring in the highly-anticipated ABC series, "Dirty Sexy Money," and will be joining the cast of NBC's upcoming series "Parenthood." He can also be seen in the upcoming film, Noise, as well as American Fork, which was an official selection in the 2007 Slamdance Film Festival and the HBO Comedy Arts Festival.
*
Las Vegas, Nevada, USA will host the pageant
* Miss Universe 2010 Candidates
Batch A-F
/
Batch G-O
/
Batch P-Z
* Preview:
National Costumes
/
Evening Gowns
*
Schedule of Events
*
Early Favorites / Top Picks
*
Media Tour & Arrivals
*
Hosts (Final Telecast)
*
Guest Performers
* Photos:
Candid
/
Swimsuit Candids
*
"Welcome to Las Vegas" photoshoot
*
Lemonade Stand Fund Raising
*
Controversy on the photoshoot
*
Official Swimsuit Poster
* Official Portraits:
Close-up
/
Glam
/
Gown
/
Swimsuit
*
National Gift Auction
*
National Costume Show
* Judges:
Preliminary
/
Finals
*
Chicken Wing Eating Contest
* Preliminary Competition:
Videos
/ Photos:
Swimsuit
|
Gowns
/
Review
* Crowning:
Awards
/
Top 15
/
Top 10
/
Top 5
/
Winner
*
Watch the Pageant
*
A day after the Crowning