Preliminary Judges of Miss Universe 2010
Miss Universe
2010 beauty pageant preliminary competition / presentation show will be held on August 19. The candidates will be judged in Swimsuits, Evening Gowns and Interviews.
Here are the celebrity panel of judges of
Miss Universe
2010 Presentation Show / Preliminary Competition: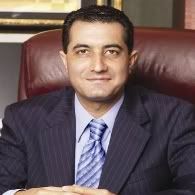 Basim Shami
Basim Shami is the president of Farouk Systems Inc., a multinational corporation which manufactures the world-renowned brands BioSilk and CHI®, and is the presenting sponsor of the Miss Universe 2010 pageant. At the age of 19, Basim already knew he wanted to contribute to improving the lives of stylists and their clients, so he began his career at Farouk Systems, the beauty empire built by his father. Basim loves the hair industry and takes pride in making people feel more beautiful.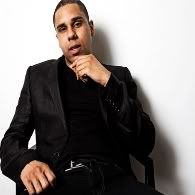 BJ Coleman
As a publicist, journalist and television personality, BJ Coleman has established himself as a contemporary, authoritative figure in entertainment and fashion. From 2004-2008, BJ's expertise was a vital part of the Phat Fashions empire, where he served as the senior director of marketing and public relations. In 2008, BJ became the vice president of entertainment and talent for 5W Public Relations, where he represented such stars as Malinda Williams, Ray J, hairstylist Ted Gibson and rap star Trina. BJ has commentated as an expert for various programs and networks including "The Tyra Banks Show," VH1, BET and E!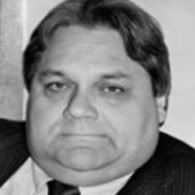 Carlos Bremer
Carlos Bremer is CEO and General Director of Value Grupo Financiero, the most profitable Mexican non-banking financial group in recent years. Since 2004, he has been a board member of America Movil, the largest public company in Latin America. Bremer is involved in social initiatives that range from sports to economic summits, including hosting President Clinton during his two visits to Monterrey. He served as a chairman of the first North American Summit, Hemispheria 2005, held in Monterrey to promote international trade between Mexico, Canada and the United States, and was vice president of Abaco Grupo Financiero and Operadora de Bolsa.
Corinne Nicolas
Corinne Nicolas has over 15 years experience in the fashion modeling industry. In 1999, she was selected by Mr. Donald Trump to open his world-renowned model agency, Trump Model Management. The agency's roster includes top models such as Lisa Cant, Hye Park, Ashley Smith and iconic supermodels, Tatjana Patitz and Maggie Rizer. These models have graced the pages of the prestigious magazines: Vogue, Italian Vogue, Bazaar and W. Her client list has also been featured in the fashion campaigns of Dolce & Gabbana, Gucci and Ralph Lauren.
Louis Burgdorf
Louis Burgdorf is the talent producer for MSNBC's Joe Scarborough and Mika Brzezinski. He has traveled the country producing remote shows, producing packages and frequently making on-air appearances. Burgdorf has appeared on "Morning Joe," Willie Geist's "Way Too Early" and MSNBC's "First Read." In addition to his career at NBC, Burgdorf is also a model, having been featured in Vogue, and an actor, currently represented by Paradigm Talent Agency.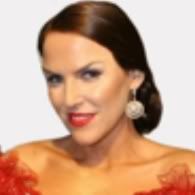 Natalie Rotman
In April of 2008, Natalie Rotman joined Associated Press Television as a national entertainment correspondent. Rotman's commentary as a fashion expert at the Oscars and various Hollywood events has been seen on ABC, CBS and FOX News. Rotman has interviewed countless A-list celebrities, including Angelina Jolie, Leonardo DiCaprio, Madonna and Paul McCartney. She recently appeared as a pop culture expert on the "E! Special: Cameron Diaz."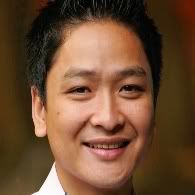 Sadoux Kim
Sadoux Kim leads the branded entertainment initiative for programs produced by executive producer, Mark Burnett. With a primary emphasis on "The Apprentice" franchise, he has been a part of the hit show since season one. In his current capacity, Sadoux negotiates, packages and manages deals with brands and agencies into television, digital and other ancillary platforms for Mark Burnett programs. Sadoux is a recognized leader in the branded entertainment community, bridging the gap between advertisers and content.
*
Las Vegas, Nevada, USA will host the pageant
* Miss Universe 2010 Candidates
Batch A-F
/
Batch G-O
/
Batch P-Z
* Preview:
National Costumes
/
Evening Gowns
*
Schedule of Events
*
Early Favorites / Top Picks
*
Media Tour & Arrivals
*
Hosts (Final Telecast)
*
Guest Performers
* Photos:
Candid
/
Swimsuit Candids
*
"Welcome to Las Vegas" photoshoot
*
Lemonade Stand Fund Raising
*
Controversy on the photoshoot
*
Official Swimsuit Poster
* Official Portraits:
Close-up
/
Glam
/
Gown
/
Swimsuit
*
National Gift Auction
*
National Costume Show
* Judges:
Preliminary
/
Finals
*
Chicken Wing Eating Contest
* Preliminary Competition:
Videos
/ Photos:
Swimsuit
|
Gowns
/
Review
* Crowning:
Awards
/
Top 15
/
Top 10
/
Top 5
/
Winner
*
Watch the Pageant
*
A day after the Crowning