Pongchanok Kanklab (Thailand) - Miss World 2009 Candidate
Miss Thailand, Pongchanok Kanklab is one of the 112 contestants of Miss World 2009 Beauty Pageant to be held on December 12 in Johannesburg, South Africa.
Pongchanok is from Bangkok, the capital of Thailand. She is studying communication at university. She is a talented athlete, representing her country in taekwando. She has won gold medals in national games and her proudest moment was when she first represented her country in martial arts. Her motto is "Set your goal and reach for it, full of energy".
Kanklab was crowned
Miss Thailand World 2009
at Bangkok.
Age : 18
Height : 174
Languages : Thai & English
Photos: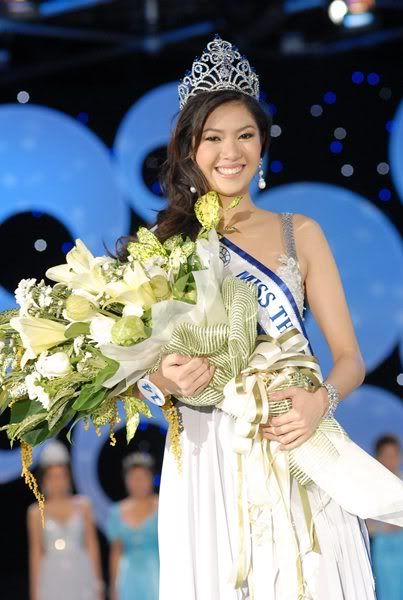 Batch A-D
/
Batch E-K
/
Batch L-Q
/
Batch R-Z
/
Miss World 2009 Complete Coverage