Nadege Herrera (Panama) - Miss World 2009 Candidate
Miss Panama, Nadege Elena Herrera Vasquez is one of the 112 contestants of Miss World 2009 Beauty Pageant to be held on December 12 in Johannesburg, South Africa.
Nadege has a degree in marketing and tourism. Her ambition is to run her own business. She enjoys Latin dancing, boxing and learning new languages.
Herrera was one of the winners of the reality show
Realmente Bella - Senorita Panama (Miss Panama) 2009
contest.
Age : 23
Height : 182
Languages : Spanish, English & French
Photos: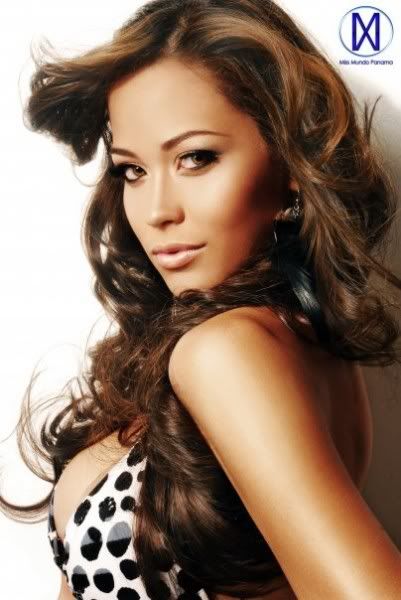 Batch A-D
/
Batch E-K
/
Batch L-Q
/
Batch R-Z
/
Miss World 2009 Complete Coverage