Maria Namiiro (Uganda) - Miss World 2009 Candidate
Miss Uganda, Maria Namiiro is one of the 112 contestants of Miss World 2009 Beauty Pageant to be held on December 12 in Johannesburg, South Africa.
Maria is working as a receptionist. Hobbies include travelling, swimming and writing poetry. Her favourite food is green banana and she enjoys listening to soul music. Her motto is "Always follow what your heart says and never give up".
Namiiro was crowned
Miss Uganda 2009
at Imperial Royale Hotel in Kampala.
Age : 21
Height : 170
Languages : Luganda & English
Photos: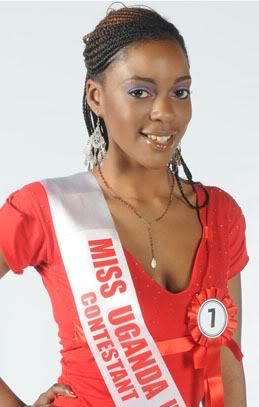 Batch A-D
/
Batch E-K
/
Batch L-Q
/
Batch R-Z
/
Miss World 2009 Complete Coverage