Evgeniya Tulchevska (Ukraine) - Miss World 2009 Candidate
Miss Ukraine, Evgeniya Tulchevska is one of the 112 contestants of Miss World 2009 Beauty Pageant to be held on December 12 in Johannesburg, South Africa.
Ievgeniia's hobbies include travelling, tennis, photography and yoga. She is studying economics at Dnipropetrovsk National University and wants to become a top analyst in her country. Her favourite food is Italian and she likes pop music. She adores animals, owning a cat and a dog. Her personal motto is "Don't regret the past, be happy to live today and don't be afraid of the future".
Tulchevska was crowned
Miss Ukraine 2009
at the Ukraina National Palace in Kiev.
Age : 19
Height : 178
Languages : Ukrainian, Russian & English
Photos: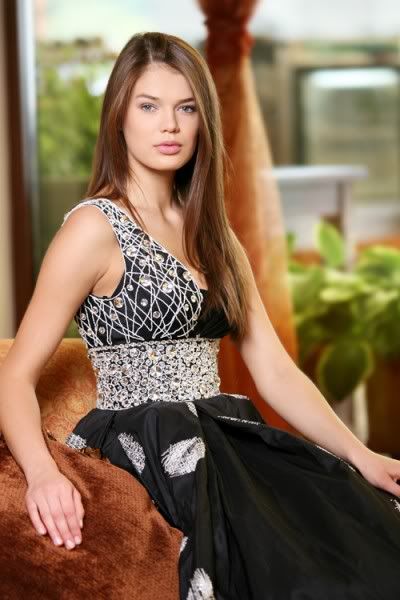 Batch A-D
/
Batch E-K
/
Batch L-Q
/
Batch R-Z
/
Miss World 2009 Complete Coverage