Carmen Laura Garcia (Spain) - Miss World 2009 Candidate
Miss Spain, Carmen Laura Garcia is one of the 112 contestants of Miss World 2009 Beauty Pageant to be held on December 12 in Johannesburg, South Africa.
Carmen is currently studying to become a teacher. She wants to combine this with her love of theatre and teach drama. She has been dancing all her life and her favourite style is the flamenco. Carmen's hobbies include writing poetry and she likes to keep fit by swimming regularly and horse riding. Her personal motto is "Make the most out of the time you have".
Garcia is the 1st run-up at
Miss Spain 2009 / Miss Espana 2009
contest held at Cancun on July 18.
Age : 22
Height : 180
Languages : Spanish & English
Photos: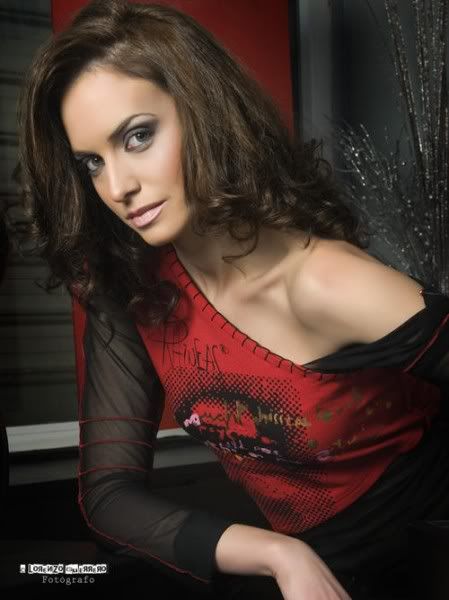 Batch A-D
/
Batch E-K
/
Batch L-Q
/
Batch R-Z
/
Miss World 2009 Complete Coverage