Telecast Judges | Miss Universe 2012
Meet the nine distinguish board of celebrity panel of judges who will decide who will be crowned the next
Miss Universe 2012
.
Brad Goreski
A celebrity fashion stylist and TV personality, Brad's clients include Jessica Alba, Demi Moore, Christina Ricci, Rashida Jones and Minka Kelly. He is also the star of "It's A Brad, Brad World," the Bravo docudrama about his life and career.
Goreski recently released his memoir, Born to be Brad, and was also named the Exclusive Brand Stylist for Kate Spade NY. In addition, Goreski frequently contributes editorial work to various magazines, including InStyle, Details, BlackBook, and LA Confidential.
He is originally from the small Canadian town of Port Perry, Ontario and now splits his time between Los Angeles and New York living with his boyfriend, Gary Janetti.
Cee Lo Green
A singer-songwriter, rapper, producer, actor, professional "lady killer," and one of the busiest men of 2011/2012, Cee Lo received five 2011 Grammy nominations for his worldwide hit "Forget You" from the "Best Urban/Alternative Performance" category. The single is certified Gold in the United States and Denmark, and achieved platinum status in Canada, New Zealand and the UK, and multi-platinum status in Australia. He made his famous debut appearance on "SNL" with Gwyneth Paltrow in January 2011 before their over-the top performance at the Grammy's in February, followed by his performance at the Brit Awards the next night where he won an award for the "Best International Male" category. In April, Green made his first appearance on "Oprah" remixing her famous talk show theme song. He also performed at the Billboard Music Awards in May, the BET Awards in June and at Lollapalooza in August, all on top of being cast on NBC's hit show "The Voice" as a coach/mentor.
Apart from his music career, Green is also the current face for the new 7UP campaign and is also featured in the new Las Vegas Tourism campaign which kicked off this year.
Cee Lo is a former member of the hip-hop group Goodie Mob. They released their debut album "Soul Food" in 1995 pioneering them to the top of the emerging southern rap scene. Goodie Mob released two more albums "Still Standing" (1998) and "World Party" (1999), and is back in the studio working on a new album. After Green's success with Goodie Mob, he reinvented himself and formed Gnarls Barkley with deejay-producer Danger Mouse and released the 2006 worldwide hit "Crazy" which reached #1 in various singles charts worldwide and in the US, reached #2 on the Billboard Hot 100. Following Gnarls Barkley, Green put his time back into a true solo career as CeeLo Green and released the 2010 album "The Lady Killer," which featured his hit single "Forget You." Green is presently in the studio working on a new solo 'covers' album of his favorite classic songs (release date TBA).
Green grew up in Atlanta, GA. Both of his parents were ordained ministers and he started his music career in church. His father died when he was just two years old and his mother, a volunteer firefighter, was involved in a fatal car crash and died when he was 18. As a result, Green got involved with Duracell's "Power of Those Who Protect Us" program, which benefits the National Volunteer Fire Council, a non-profit group representing the interests of volunteer fire, EMS and rescue services. Green is also passionate about helping sick children in hospitals around the Atlanta area and is working on developing a 'Green-House' in Atlanta, where children can visit to escape the hospital and enjoy life.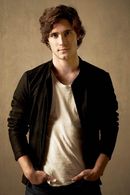 Diego Boneta
Diego was named Cinemacon (formerly Showest) Rising Star of 2012 and won the ALMA Award for Best Male Actor. He was recently named one of Us Weekly's "12 Breakout Stars of 2012." He starred in director Adam Shankman's and New Line Cinema's "Rock of Ages" as Drew, which was distributed through Warner Brothers in June. The film's cast included Julianne Hough, Tom Cruise, Russell Brand, Mary J Blige, Catherine Zeta Jones and Paul Giamatti.
Boneta can be seen currently in creator Craig Wright's new show for MTV, "Underemployed." Previously he had recurring roles on ABC Family's hit series "Pretty Little Liars" and on CW's "90210." Born in Mexico City, Boneta began his career at the age of 12 when he participated in "Codigo Fama," a children's singing reality series in Mexico. Boneta was nominated for Best New Artist at the 2006 MTV Awards Latin America as well as the Best Solo Singer at the 2008 MTV Awards Latin America.
Kerri Walsh Jennings
Kerri began her career on the indoor volleyball court at Stanford University and garnered a number of records before transitioning to the sand where she and teammate Misty May-Treanor became the unstoppable duo garnering the most wins in beach volleyball history. Together, Walsh and May-Treanor have won three Olympic gold medals; Athens (2004), Beijing (2008) and London (2012). Walsh is a Two-time Association of Volleyball Professionals (AVP) MVP, a Six-time Team of the Year recipient with May-Treanor, and AVP Best Offensive and Most Outstanding Player in 2003 and 2007. In addition, The Federation of International Volleyball (FIVB) named her Best Hitter, Best Blocker and Sportsperson in 2007. She is only the second player in NCAA history to receive First-Team All-American honors all four seasons while at Stanford University (1996-1999) and in 2011 she will be inducted into the Stanford University Hall of Fame.
Off the court, Walsh is dedicated to her "Chase the Stars" Foundation whose mission is to make an immediate and positive impact on the lives of as many children as possible. Walsh and the organization have supported various charity partners from St. Jude to the local Boys & Girls Club of Silicon Valley.
Married to U.S. volleyball player, Casey Jennings, Walsh is also the proud mom of two young sons and resides in Manhattan Beach, CA.
Masaharu Morimoto
Chef Masaharu was known to millions as the star of "Iron Chef" and "Iron Chef America". He has garnered critical and popular acclaim for his seamless integration of Western and Japanese ingredients. He has effectively created a signature cuisine that has positioned him as one of the foremost chefs today. After an injury that ended his promising baseball career, Morimoto began studying sushi and kaiseki in his native Hiroshima, Japan. At age 24, he opened his own restaurant and five-years later sold it and traveled to America. In 1993, Morimoto was tapped to head the sushi bar and Japanese kitchen at the Sony Club and later was recruited to join the first Nobu restaurant as executive chef in 1994.
In 2001, Morimoto opened his first restaurant in Philadelphia which was later followed by restaurants in New York, Napa, Honolulu, Boca Raton, Mumbai, New Delhi and Mexico City. Most recently, he opened his second New York restaurant, Tribeca Canvas which features a bistro-style menu that showcases the acclaimed chef's interpretation of comfort food.
After opening his first eponymous restaurant in Philadelphia, Wasabi by Morimoto launched at the Taj Mahal Hotel in Mumbai. Wasabi revolutionized Japanese cuisine in India by starting a sushi boom across the sub-continent and has appeared several times on the San Pellegrino "Top 100 Restaurants in the World" list. Morimoto later brought his eponymous restaurant to New York City, earning a James Beard Foundation Award for "Outstanding Restaurant Design" in addition to many more accolades. In 2010, Morimoto Napa was named one of Food & Wine magazine's "Best U.S. Restaurant Openings," and later that year, Morimoto Waikiki also opened to critical acclaim. At Morimoto Mexico City, Morimoto has fused local culture with Japanese tradition to create another celebrated restaurant.
His first cookbook, Morimoto: The New Art of Japanese Cooking, won two IACP awards in the "Chef's and Restaurants" category and the "First Book: The Julia Child Award" being nominated for a James Beard Foundation Award.
Nigel Barker
Regarded as a world renowned photographer, Nigel has been taking the worlds of fashion, beauty and entertainment by storm for the past 20 years. He began his career as a model for over 10 years in London, Milan, Paris and New York City. In 1996, he opened StudioNB, his photo studio in Manhattan. Quickly rising to the top, he shot for magazines like GQ, Interview, Lucky, Tatler, Cover, Town & Country and Seventeen as well as for designers and brands such as Nicole Miller, Ted Baker, Lands' End, Nine West, Lexus, Leviev, Jordache, Beefeater, Pamella Roland, Ford and Sony.
Barker's presence in the fashion, beauty and entertainment industries have resulted in an array of exciting roles as a director, spokesperson, author and 17 seasons as a judge on "America's Next Top Model." Currently hosting Oxygen's groundbreaking competition series "The Face," the battle to find the next supermodel, Barker is working with Naomi Campbell, Karolina Kurkova and Coco Rocha to transform hopefuls into the face of a national brand. The show will premiere on Tuesday, February 12 at 9pm ET/PT. In his personal time, Barker is passionate about giving back and is actively involved with the USO and serves as a celebrity ambassador for the Make-A-Wish Foundation, the Do Something organization and the United Nations Foundation.
Pablo Sandoval
Nicknamed as "Kung Fu Panda", Pablo is a professional baseball player from Venezuela who represents the San Francisco Giants of Major League Baseball as an infielder. He is a two-time All-Star and has won two World Series championships with the Giants. During this year's World Series against the Detroit Tigers, Sandoval tied the record for most home runs. He joins Babe Ruth, Reggie Jackson and Albert Pujols as the only other players to accomplish this amazing feat.
Sandoval created the Panda Kids Foundation in the United States and the Hermanos Sandoval al Bate in Venezuela. The Panda Kids Foundation is focused on helping children in the United States, mostly in the San Francisco area. Hermanos Sandoval al Bate is committed to supporting the children of Venezuela by promoting lasting improvements in the lives of underprivileged children, especially those who are poor, disabled, sick, or in charitable need. It is Sandoval's belief that by assisting these children, he is investing in their futures and the future of their community as a whole. Sandoval is also working with an organization called Positive Athlete to help promote positivity in America's youth.
Scott Disick
Born in New York City, Scott is a businessman and an entrepreneur. Recognized for his dynamic personality and his go-getter characteristics, it is no wonder that Disick runs multiple businesses for Windmill Health Products, including QuickTrim®, RejuviCare, and Monte Carlo Perpetual Tan, among others.
When Disick is not running his various businesses, he is busy being a family man. He and longtime girlfriend, Kourtney Kardashian, have two children together—two-year-old Mason and four-month-old Penelope. Alongside Kourtney and the Kardashian/Jenner family, Scott stars in the hit E! Entertainment reality series, "Keeping Up With the Kardashians." He can also be seen on "Kourtney & Khloe Take Miami" and "Kourtney & Kim Take New York," as well as "Kourtney & Kim Take Miami," which is scheduled to premiere in January 2013.
Ximena Navarrete
On August 23, 2010 Ximena's life changed drastically when she won the world's largest beauty pageant and the title of Miss Universe. This Mexican beauty queen was born in Guadalajara, Jalisco and studied nutrition until her career path changed completely.
Winning the Miss Universe crown combined with her exceptional image and charisma has given Navarrete the opportunity to work with several international and national brands such as Ferrero Rocher, Old Navy, Sears, among others. Navarrete is a talent for Trump Model Management and currently a spokesperson and the face of L'Oreal Paris. She is also the image of the perfume Success by Trump. Navarrete has focused her career as a presenter and host. Most recently, she signed a contract with the largest and most important television network in Latin America, Televisa, which has allowed her to host various TV specials and programs in Mexico.
Navarrete has been committed to her career but never forgetting to give back to her community. Since becoming Miss Universe 2010, she has worked with various charities especially those dedicated to helping people living with HIV. In addition, the state of Jalisco named her their Tourism Ambassador, a title only given to a few personalities in Mexico.