Yinela Yero - Miss Panama 2012 Profile
Yinela Yohan Yero - Miss Hererra
Senorita Panama 2012 Profile
Age: 21
Height: 5'10"
Hometown: Panama City
Bio:
The 2nd candidate to attend the signing of contract to participate in Miss Panama 2012 was Yinela Yero. She began his career in the world of beauty pageants with an outstanding performance in the Miss Teen Universe pageant, where she represented Panama country and ranked among the five finalists.
Having been elected Reina del Carnaval de la Ciudad Capital, Yinela highlighted both nationally and internationally as Tourism Ambassador of Panama.
Yinela Yohan Yero is also an actress and is remembered for her outstanding performance in the play "El Inspector General" by the Russian writer Nicholas Gogol.
Photos: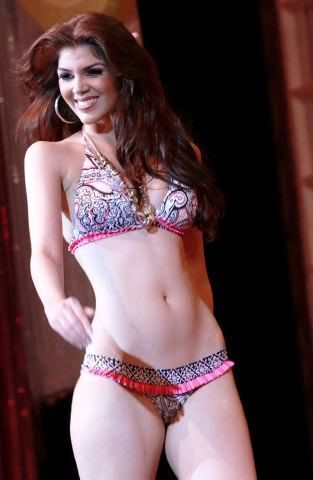 Videos:
*
Miss Panama 2012 Official Candidates